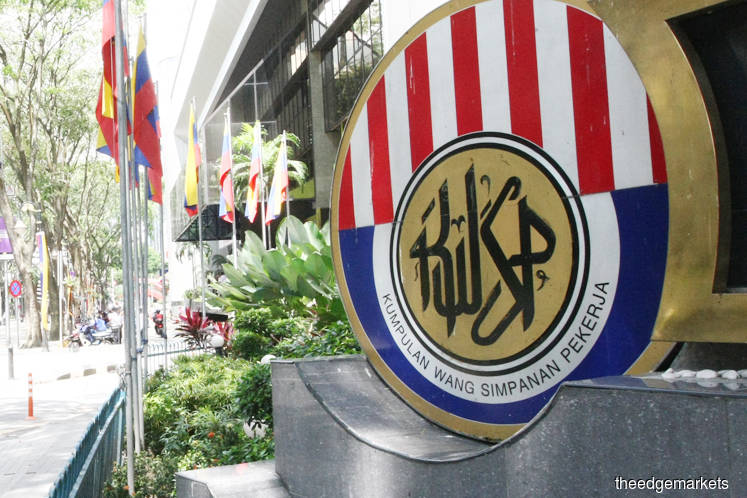 KUALA LUMPUR (March 7): The Employees Provident Fund (EPF) reiterated today that there has been no fraudulent transfer of funds or bonds as alleged by certain parties, and said the National Audit Department has confirmed that the ownership of the bonds remains with the fund.
"Arising from the recent annual audit conducted by National Audit Department, we can confirm that the bonds in question remain in the ownership of the EPF, via confirmation received from PayNet in January 2018," it said in a statement today.
"We further stress that the purported transactions never happened, and both RHB Bank and HSBC Bank have issued statements refuting the allegations," it added.
The Sarawak Report, in an article published on its website on Feb 28, claimed that it has sighted documents that show that a group of operatives had been siphoning funds from government agencies such as the EPF to fund general election expenses.
The blog alleged that the EPF transferred Malaysian public bonds worth RM10.6 billion to Limage Holdings SA supposedly owned by Hungarian Gyorgy Matrai.
EPF reassured its members that it has in place a strong governance framework, which requires all proposals to go through a stringent investment evaluation process that include comprehensive analysis, risk assessment and due diligence by a team of experts.
Following the first stage of assessment, the proposals are subject to rigorous deliberation by the Management Investment Committee, comprising senior members of the Investment Division and EPF's top management.
Only then will the proposals be brought to the Investment Panel — comprising industry professionals, senior members of the EPF management and representatives of Bank Negara Malaysia and the government — for further consideration before the final approval is granted.
"The EPF remains steadfast in fulfilling our mandate to protect and safeguard our members' savings.
"Given the deliberate and repeated attempts to harm the EPF's reputation and cast doubt on our integrity, the EPF is considering legal action against those irresponsible parties and individuals who have published such damaging claims," said the fund.