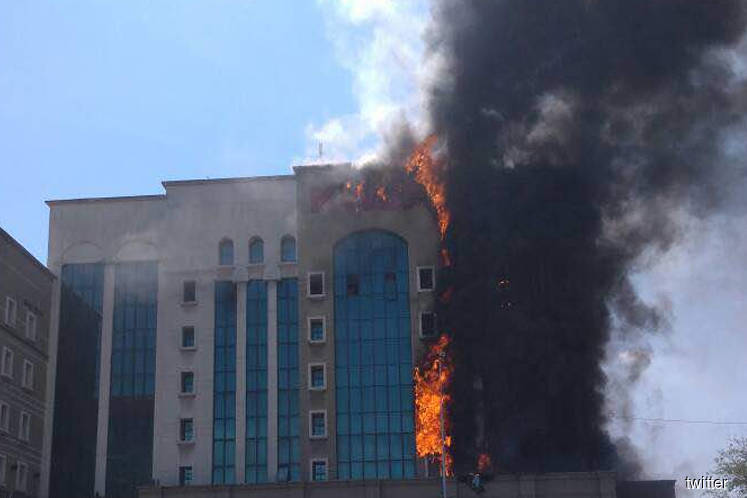 KUALA LUMPUR (Feb 13): The Employees Provident Fund's (EPF) building along Jalan Gasing in Petaling Jaya has caught fire today, malaysiakini reported.
"A fire has broken out at the Employees Provident Fund (EPF) building in Petaling Jaya and images of the incident are being splashed all over social media. The billowing flames have brought traffic in the area to a crawl," malaysiakini reported.
At the time of writing, the EPF has not issued a statement on the matter.