This article first appeared in The Edge Financial Daily, on September 5, 2018.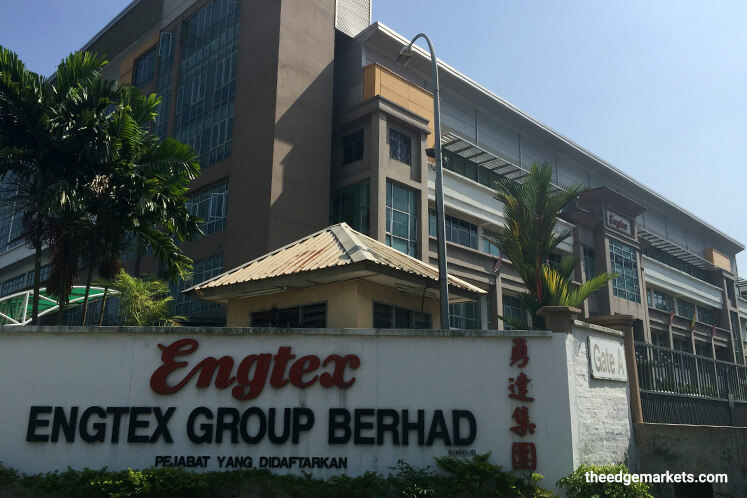 Engtex Group Bhd
(Sept 4, RM1)
Maintain hold with a lower target price of 88 sen: Engtex Group Bhd's net profit for second quarter of financial year 2018 (2QFY18) declined 54% year-on-year (y-o-y) to RM6.3 million due to higher raw material costs, escalated operating costs, and higher interest costs. Quarterly revenue was flat at RM286.1 million as higher contribution from manufacturing and hospitality cushioned the decline in property development sales.
 
In 2QFY18, revenue from wholesale and distribution declined slightly by 2% y-o-y to RM165.8 million but operating profit declined 28% y-o-y to RM14.9 million due to volatility in international and local metal prices.
Manufacturing sales gained 11% y-o-y to RM118.4 million due to higher sales of wire mesh, steel bars, and mild steel concrete-lined pipe. However, operating profit dropped 37% y-o-y to RM8.4 million due to higher raw material prices.
Quarterly revenue from property development dropped to zero after completing the development of Amanja serviced apartments in Sri Damansara. Going forward, the management has no immediate plan for a new development despite having vast land bank. However, the management has noted that assets like hotel and land bank are available for sale at the right price.
Its 2QFY18 revenue from hospitality jumped 78% y-o-y to RM2.4 million as its three hotels recorded over 50% in occupancy rate.
The company's new steel pipe plant in Kuantan and steel mill plant in Melaka commenced operations in 2QFY18. Management aims to raise capacity utilisation to 50% by year end and expects to break even in one year with expectation of a combined RM300 million revenue contribution from both new plants.
Engtex's net profit for first half of FY18 (1HFY18) of RM16.2 million achieved 34% of our full-year forecast, which was below expectations. 1HFY18 revenue of RM584.3 million was within forecast after making up 51% of our full-year estimate. As such, we slash our FY18 and FY19 earnings per share (EPS) forecasts by 14% and 13% respectively.
We maintain our "hold" call at a lower TP of 88 sen based on FY18 EPS forecast with forward price-earnings ratio of 10.5 times, based on industry peer average. Engtex remains in a good position to benefit from infrastructure and piping projects by both the government and private sector. The recent restructuring of Selangor water assets would provide boost to Engtex but actual pipe orders might actually come in much later. — JF Apex Securities, Sept 3