This article first appeared in The Edge Financial Daily, on February 8, 2018.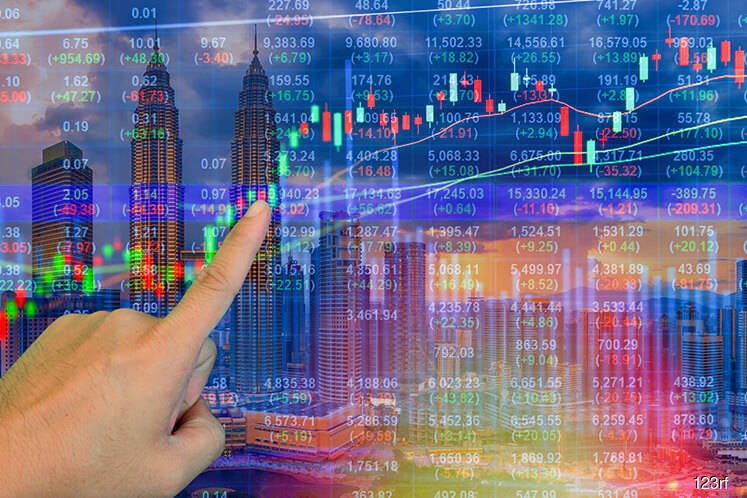 KUALA LUMPUR: Foreign investors will look past the political noise and uncertainties in the run-up to the 14th general election (GE14), says Manulife Asset Management Sdn Bhd.
"Most fund managers will take the view that domestic politics doesn't really determine their longer-term views on Asian markets," Manulife senior capital market strategist for Asia Geoff Lewis said.
"It's what is happening in domestic companies — what really matters are the profits they're making," Lewis told the media in a briefing on the market outlook for 2018.
"Short-term political upsets don't really bother foreign investors that much," he said. However, he cites that in the long term, bad politics will lead to bad economic performance.
Another Manulife Asset Management analyst said the uncertainties relating to GE14 could trigger some volatility on Bursa Malaysia.
"There will be [an impact]. There are always people reacting to this (election news)," Manulife head of total solutions and equities investment Tock Chin Hui said. "If you buy into fundamentals, these are opportunities if valuations come down."
Overvaluation a key risk to Malaysian equity market
On major risks in the Malaysian equity market, Tock said an overvaluation or overbought situation would be something investors have to watch out for.
"An overbought situation. An overvaluation. You have [companies'] capacity expansions, so you'll see earnings growth in 2018. But if valuations have gone up higher than earnings growth, there will be overvaluations," she said.
However, Tock said the market is not expensive for now. Noting 2017's strong economic growth has led to an increase in valuation across the market, she said it will be a stock pickers' market in 2018 amid an expected sustained synchronised global growth.
"This is where we come in for 2018 where it will be a stock pickers' market. It's not broad-based like 2017. You really need to do your homework. Check the companies and make sure they have capacity expansions."
They will allow one to focus on the companies' earnings momentum and not just depend on the overall industry's performance to make investment decisions, she said.
Tock said concerns over an overvaluation could stem from corporate earnings having failed to catch up with Malaysia's economic growth in 2017. This happened due to companies' capacity expansions which affected their bottom line, she said.
She added that companies' higher depreciation costs following their capacity expansions in 2017 as well as lower utilisation of their expanded capacities at the initial stage could have contributed to flat earnings growth.
However, with sustained synchronised growth expected in 2018, companies' earnings momentum could gather pace. Nonetheless, Tock emphasises growth will be more company-specific than broad-based.
On this year's stock market themes, Tock highlights electrical and electronics (E&E) export players, commodity exporters and companies that will benefit from cyclical opportunities such as a robust economic backdrop, against which corporate earnings are set to catch up with economic growth.
"E&E exports accounted for 36% of Malaysia's total exports in 2016, and we expect this to continue growing as the country plays an integral role in the supply chain to fulfil increasing demand for digital products and services worldwide.
"In fact, many consumer and industrial E&E products have parts and components made in Malaysia, if not manufactured entirely by Malaysian companies," Tock added.
"These companies have expanded capacities. High demand [for the aforementioned products] cannot dissipate; the demand is here to stay. So, on a year-on-year basis, you may not see that kind of incremental growth because it has a good flow."
Tock said commodities, accounting for over 20% of Malaysia's total exports in 2016, remain as one of the country's economic staples.
"Malaysia is the world's second-largest exporter of palm oil, the third-largest exporter of LNG (liquefied natural gas), and holds 63% market share of the world's rubber gloves market. Hence, the current recovery in commodity prices is positive for us."
Corporate bonds to be 'slightly better' in 2018 
On the Malaysian fixed income market, Manulife Asset Management said it could be better than the performance seen in the last two or three years. "I will say it's slightly better. When yields go up, it'll provide some buying opportunities," said Manulife head of fixed income Andy Luk.
He said the firm will focus on local corporate bonds in 2018 as they are expected to perform well this year due to a stronger economy, which translates into a conducive credit environment.
"Corporate bond yields are less vulnerable to external shocks and market volatility. We believe demand for corporate bonds will continue to hold up, supported by ample liquidity in the local market.
"Interest rates are expected to rise, thus the ringgit is likely to be stronger. From foreign investors' perspectives, the returns on investments would be more attractive," he said.