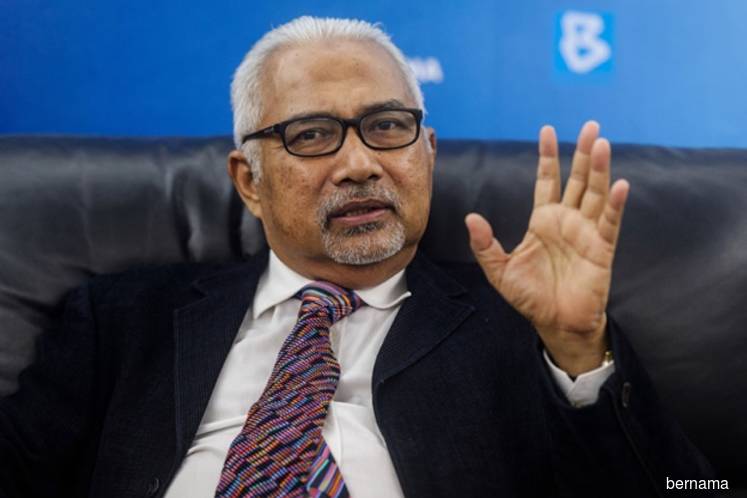 KUALA LUMPUR (June 13): Election Commission (EC) chairman Tan Sri Mohd Hashim Abdullah's tenure has been cut short and he will vacate the post on July 1.
In a statement today, the EC said that the shortening of Hashim's service period was approved by Yang di-Pertuan Agong Sultan Muhammad V.
"The shortening of the service period has also been notified to the Prime Minister through an official letter dated June 11, 2018." it said.
The EC said Hashim joined the commission on Sept 5, 2014 as a deputy chairman. He was appointed as chairman on Jan 24, 2016.
"The EC would like to take this opportunity to thank and record our appreciation to Tan Sri Mohd Hashim Abdullah for his service throughout his stint with the EC," it added.
Last month, Hashim came under fire over his handling of the 14th general election for alleged misconduct including unfair redelineation of constituency boundaries, holding the polls on a Wednesday, and withholding election results.