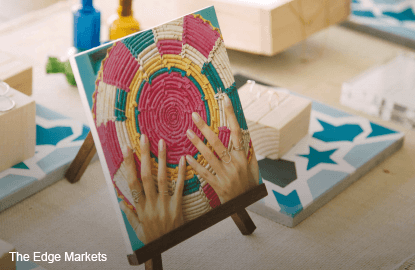 This article first appeared in The Edge Financial Daily, on April 6, 2016.
WE have all heard of the concept that less is more when it comes to fashion and style, and jewellery label The Straits Finery's inaugural collection, launched at I Love Snackfood in Bangsar last week, truly epitomises this spirit. The brand's jewellery that were on display showcased uncomplicated and elegant designs coupled with impeccable workmanship.
With simplicity and authenticity at the core of its design philosophy, this brand's selection of jewellery is bound to have something for everyone. The simple designs provide ample room for personal creativity as you can choose to wear each piece on its own for a simple look or stack a few rings or necklaces together to create your very own elaborate jewellery ensemble.
Founded by Foo Chia Chern and Amira Yahaya, this Malaysian fine jewellery label specialises in creating delicate jewellery recognisable for its simple and timeless designs. "Amira and I are avid fans of keeping things simple, which is the business mantra and design inspiration for the brand. Each design is pared down to its bare minimum, creating deceptively basic shapes that still make a statement," says Foo, who is the design lead of the brand.
The design process takes place at home in Kuala Lumpur, and each piece is later individually crafted and forged by hand by artisans in Bali. The new Luna collection draws inspiration from the moon and one of the most basic shapes, the circle, all of which translate in nine minimalist stacking rings, two necklaces and three pairs of earrings. The overall theme of the Luna collection is minimalism.
"Sometimes you wear jewellery to work, say a ring on your finger, but you're then forced to take it out because the jewellery obstructs typing. You will not face this problem with our jewellery — it is so fine that it won't get in the way, yet you can also stack them to create elaborate looks," says Amira, who is the business lead of The Straits Finery as she described the brand's debut collection.
The founders of the brand seek to create fine jewellery that is able to take the wearer through various occasions, from work to play, without being ostentatious. The ultimate aim is the create jewellery that can be passed down from mother to daughter, resulting in the creation of pieces that is personal, sentimental and stand the test of time.
---
The Straits Finery's Luna collection is available at I Love Snackfood, level 1, 17 Jalan Telawi 3, Bangsar Baru, Kuala Lumpur. It can also be viewed and purchased online on www.thestraitsfinery.com as well as on www.epik-shop.com.