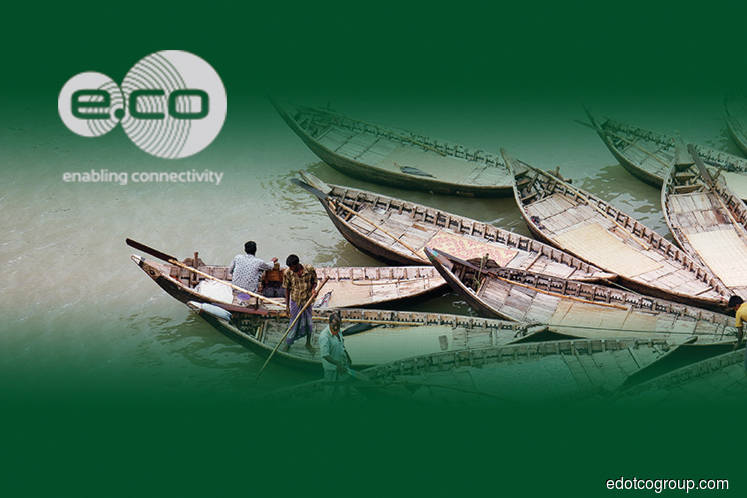 KUALA LUMPUR (Aug 17): edotco Bangladesh (edotco BD), an integrated telecommunications infrastructure services company in Bangladesh, has obtained a conditional tower sharing licence from the Bangladesh Telecommunication Regulatory Commission (BTRC).
"Upon completion of the conditions [of the licence], this licence will allow edotco to build and manage telecommunication towers for multiple mobile network operators in the country," edotco BD said in a statement today.
"Towercos are the backbone of the telecommunications industry, and edotco is committed to ensuring the right sharable infrastructure is in place to facilitate the nation's growth. We are fully confident of fulfilling all required conditions," said edotco BD's country managing director Rahul Chaudhary.
Securing the conditional tower sharing licence strengthens edotco Group's position as a major regional provider in Asia, according to edotco group CEO Suresh Sidhu. Axiata Group Bhd has a 63% stake in edotco, the parent of edotco BD.
"I would like to personally thank the BTRC and the various ministries we have been engaging with throughout this process, for their guidance and confidence in us. We are committed to investing in Bangladesh and to continuing the positive relationship we have built with the mobile network operators in the country," Sidhu said.
According to edotco BD, the company has been at the forefront of Bangladesh's tower infrastructure landscape since 2013, providing end-to-end solutions in the tower services sector from tower leasing, co-locations, build-to-suit, energy management, transmission, and operations and maintenance. 
In May 15, edotco BD announced Getco, a prominent Bangladesh-based conglomerate, as a 30% shareholder and strategic partner. Through its subsidiary Greencon Tower Company Ltd, Getco will partner edotco BD to provide next-generation infrastructure to meet Bangladesh's growing connectivity needs.
edotco currently owns and operates over 9,000 telecom towers throughout Bangladesh and over 27,000 towers across six countries.