This article first appeared in The Edge Malaysia Weekly, on July 9, 2018 - July 15, 2018.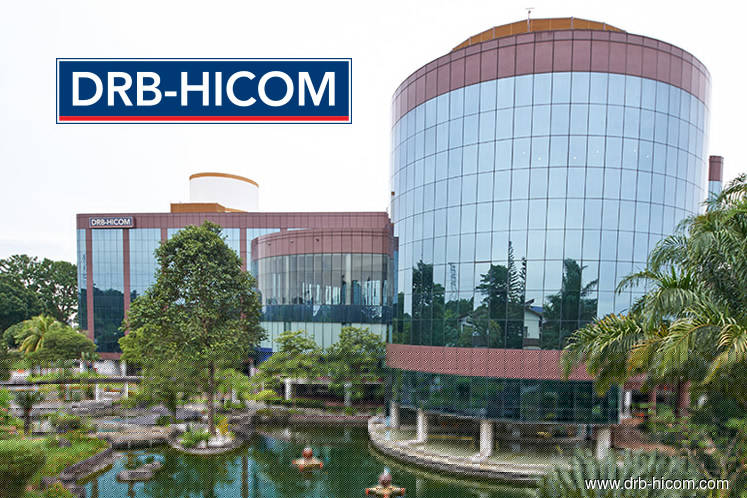 DRB-Hicom Bhd has denied that it is mulling a disposal of its automotive arm amid market talk over the past few weeks that an impending sale is likely to take place. It was said that the group may sell its entire automotive business, or selected parts that are weighing down the group, such as its auto retail arm, where margins are razor thin.
Speculation is also rife that a government -linked company, such as Sime Darby Bhd or UMW Holdings Bhd — both units of Permodalan Nasional Bhd — would take over DRB-Hicom's automotive arm. This would make Proton Holdings a government-controlled entity once again. Prime Minister Tun Dr Mahathir Mohamad had said recently that the government aims to start a new national car project.
DRB-Hicom's largest shareholder with a 55.92% stake is Tan Sri Syed Mokhtar Albukhary, who is known to be a close associate of Mahathir.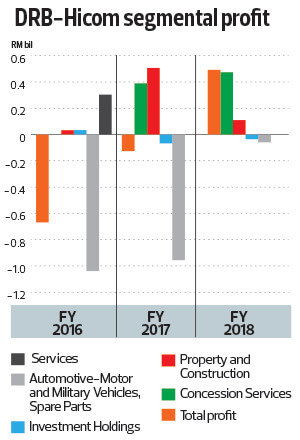 In an email response to questions from The Edge, the diversified conglomerate says, "DRB-Hicom denies that it is selling its automotive arm, which is still a sizeable contributor to group revenue. The automotive sector is currently going through a mini boost with the zero-rated GST (Goods and Services Tax) in place. Automotive brands across the DRB-Hicom group are enjoying an increase in demand, as are other marques in the market."
The denial comes even as one industry source says he is aware of a plan by DRB-Hicom to hive off its automotive arm, with a sale targeted to be completed by the end of next year. Another source says he is aware that DRB-Hicom is looking to sell its auto-related retail business, which is bleeding, but will keep the manufacturing business, which is profitable.
Other sources say the group has been in talks to divest specific brands such as Audi. Audi Malaysia recently put on hold plans for local assembly, or completely knocked down (CKD) operations, in the country.
"DRB-Hicom is finding the automotive business too competitive. Margins are too thin — low single-digit even, hence the plan to exit," says a source.
Talk of DRB-Hicom looking to exit or sell some of its automotive assets was a hot topic during the recent Hari Raya open houses.
DRB-Hicom is involved in other sectors as well, such as defence, banking, waste management, logistics, property development, postal services and broadcasting.
The group's automotive business is huge. It has a 50.1% stake in Proton Holdings Bhd, with the remaining 49.9% held by China's Zhejiang Geely Holding Group Co Ltd (Geely). However, it still controls the distribution of Proton cars, which comes under Edaran Otomobil Nasional Bhd.
Under Proton, the group has manufacturing plants in Shah Alam and Tanjung Malim, with the capacity to assemble 200,000 cars and 230,000 cars a year respectively.
DRB-Hicom is also involved in the assembly and distribution of Isuzu, Mitsubishi and Honda, is an authorised dealer for Volkswagen and Audi, and has exclusive distributorship rights for Jeep and Tata, among others.
The group also has a manufacturing business in Pekan, Pahang, with a capacity to assemble up to 100,000 vehicles a year, including Mercedes-Benz and Volkswagen models.
Apart from that, DRB-Hicom has a 34% shareholding in Honda Malaysia Sdn Bhd, which operates a plant in Melaka in Pegoh, Alor Gajah, with a production capacity of 100,000 cars a year.
For its financial year ended March 2018, DRB-Hicom recorded a net profit of RM498.44 million from RM12.79 billion in revenue, compared to a net loss of RM456.645 million from RM12.06 billion in sales in FY2017. Earning for FY2018 were bolstered by the reimbursement of a research and development grant of RM1.10 billion from the government, without which the company would have been in the red.
For FY2018, the automotive business generated RM7.87 billion in revenue and accounted for 61% of total sales. However, the division incurred a loss of RM57.52 million.
CIMB Investment Bank's research arm said in a report that DRB-Hicom posted a core net loss of RM115 million in FY2018 after stripping out the RM1.1 billion grant reimbursement, compared with a RM506 million core net loss in FY2017.
It forecasts DRB-Hicom making a net profit of RM31 million on revenue of RM13.62 billion for the financial year ending March 2019.
On its prospects, DRB-Hicom says, "With stronger economic growth seen in 2018 and positive spillover into domestic economic activity, the group's overall businesses are expected to improve as well. "
CIMB upgraded its "hold" call on DRB-Hicom to an "add" with a target price of RM2.70 — a 34.32% premium to its close of RM2.01 last Thursday.
Save by subscribing to us for your print and/or digital copy.
P/S: The Edge is also available on Apple's AppStore and Androids' Google Play.