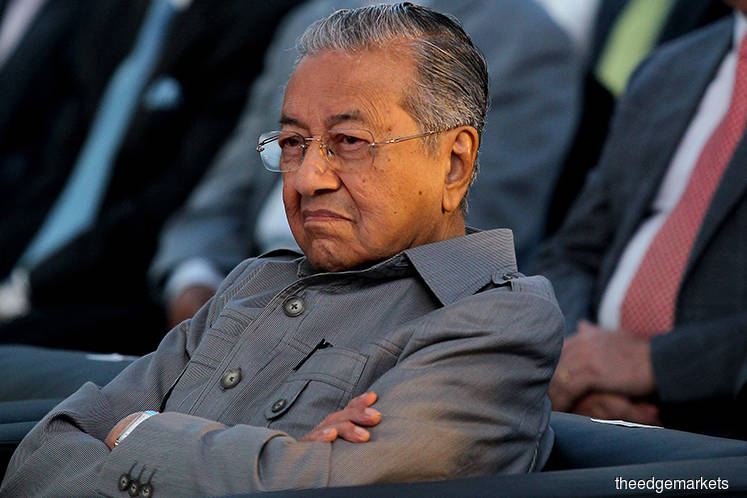 KUALA LUMPUR (Aug 27): Prime Minister Tun Dr Mahathir Mohamad said today the government does not intend to terminate the 1Malaysia People's Aid programme without making a "proper assessment" on recipients' needs. Government handouts should be need-based versus the current income-based threshold under the scheme, which is also known as Bantuan Rakyat 1Malaysia (BR1M), he said.
Speaking at the Cities 4.0 & Business 4.0 International Conference and Exhibition here today, Dr Mahathir said the government must care for the right people.
"We should give to the really poor, (those who are) unable to earn any income, more money than what we are giving (under) BR1M. We are not terminating BR1M now. We want to study who we are giving to. Giving money freely just because a person has less than RM4,000 a month without looking into their condition is wrong. But if you find a person earning RM4,000 (who) is burdened with a huge family and all that, then you can give money to him.
"You give money without thinking about whether the people need the money or not. A person earning RM4,000 a month or RM48,000 a year, what is RM500 to him? Just giving money in order to win the support of these people — that's bribery," Dr Mahathir said.
Dr Mahathir was responding to a question on Economic Affairs Minister Datuk Seri Mohamed Azmin Ali's recent claim that that BR1M contains elements of bribery.