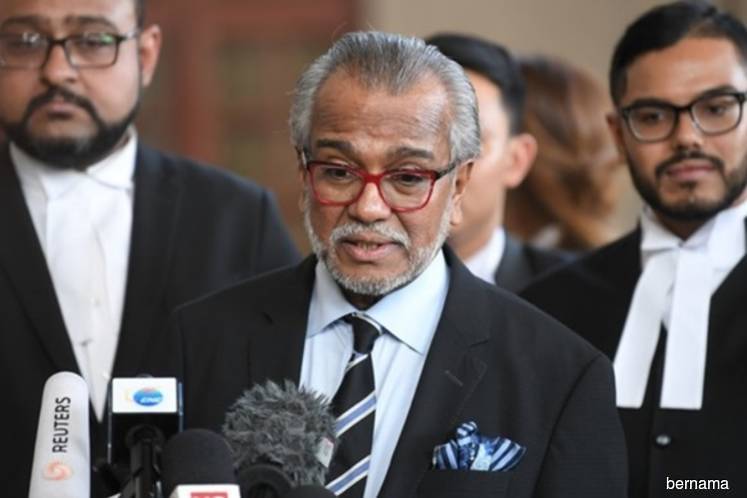 (Sept 14): Prime Minister Tun Dr Mahathir Mohamad said senior lawyer Tan Sri Dr Muhammad Shafee Abdullah, at one point, was eager to be the country's Attorney-General.
"He wanted so much to become A-G, he came to see me and said that the A-G that time cannot prosecute, they will lose the Anwar case.
"He said he could win, I said if you think you can win then you go tell Najib (then prime minister Datuk Seri Najib Tun Razak) lah. At that time I was still friendly with Najib," he said.
Dr Mahathir was asked to comment on the allegation by Muhammad Shafee that it was him (Dr Mahathir) who pushed for him to prosecute Anwar in the Sodomy 2.0 trial.