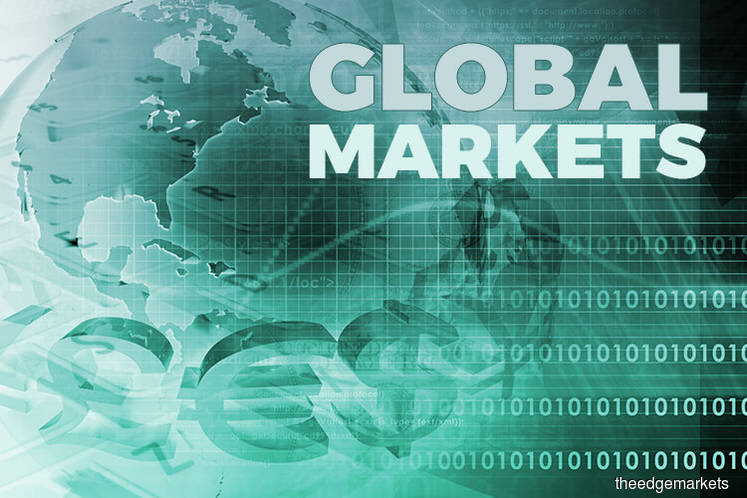 LONDON (Sept 4): A rebound in Chinese shares and a rally in Italian bonds bolstered Europe's spirits on Tuesday, though the pressure remained firmly on emerging market currencies as the dollar shifted up through the gears again.
Asian stocks had reversed earlier losses helped by a 1.3% late spurt from Shanghai, though Europe moved back into the red as gains for Italian and Spanish bank shares faded and the major London, Frankfurt and Paris bourses faltered.
Italian government bond yields fell back from three-month highs, with investors encouraged by soothing comments from Italian ministers on forthcoming budget proposals.
Well-placed sources told Reuters that Rome's Economy Minister Giovanni Tria was pushing the governing coalition to keep next year's budget deficit below 2% of output. Deputy Prime Minister Matteo Salvini had said on Monday that it would not breach the European Union's 3% limit.
"I would say the overall price action is quite encouraging and Salvini's comments yesterday gave the market another push," Commerzbank rates strategist Christoph Rieger said.
In currency markets, it was all about the dollar and submerging emerging markets again as the prospect of higher US interest rates compounded long-running global trade jitters.
The greenback made ground across the board. India's rupee and Indonesia's rupiah slumped to new lows in Asia and the Turkish lira, Mexican peso, South African rand and Russian rouble all skidded again.
Major FX pairs such as the euro and yen were knocked back too. The euro fell 0.4% to a 10-day low at US$1.1564 while the yen dropped to 111.525 per dollar having been higher during Asian trading.
"The general sentiment is that the dollar has not done too badly out of the trade war concerns, with concerns the US might signal a fresh escalation in the trade conflict," said Kenneth Broux, an FX strategist at Societe Generale in London.
The public comment period on a US proposal for new tariffs on Chinese goods is set to end on Thursday, after which US President Donald Trump can follow through on plans to impose levies on US$200 billion more of Chinese imports, though it is unclear how quickly that will happen.
What is sure though is that the concerns are starting to take their toll.
Manufacturing surveys published on Monday showed mounting stress on factories across Europe and Asia as the outlook for global trade dims. Emerging market currencies are coming in for special punishment though.
The latest drop in Turkey's lira took it back past 6.6 per dollar. Argentina's peso was more than 3% weaker on Monday, despite President Mauricio Macri announcing new taxes on exports and steep cuts to government spending in what he termed "emergency" measures to balance next year's budget.
METALS BUCKLE
In the bond markets, expectations that the Federal Reserve will raise US interest rates again this month pushed the yield on benchmark 10-year Treasury notes to 2.8640%.
More sensitive two-year yields, touched 2.637%, compared with a US close of 2.629% last week. US markets were closed for the labor day holiday on Monday.
The moves were also helped by rising oil prices.
US crude rose past the US$71 per barrel mark, with production coming under pressure as two Gulf of Mexico oil platforms were evacuated in preparation for a hurricane. US crude was 0.5% higher at US$70.15 per barrel.
Brent crude was up at US$79.03 per barrel after earlier trading lower on news that India had permitted its state refiners to import Iranian oil if Iran arranged tankers and insurance.
Gold was slightly lower as the dollar strengthened, with spot gold traded at US$1,195 per ounce, while silver, palladium and industrial metals such as copper and nickel saw more than 1% falls.