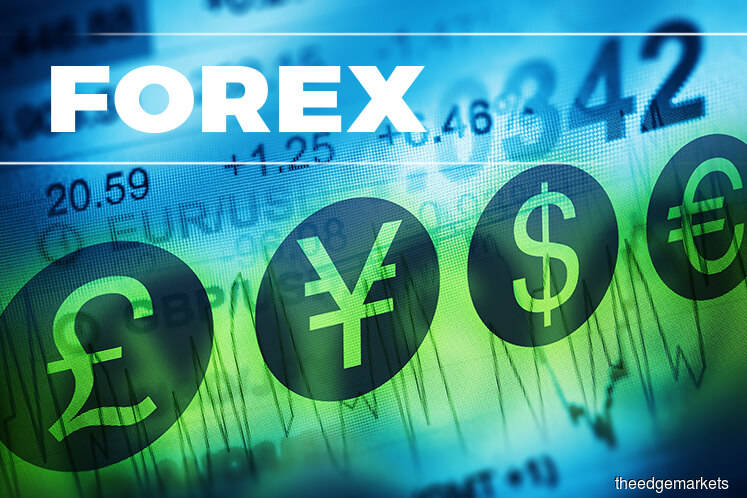 TOKYO (Aug 22): The dollar remained on the defensive on Wednesday, as US President Donald Trump's comments on monetary policy continued to weigh on the greenback and as the markets awaited US-China trade talks and Federal Reserve minutes for directional cues.
Noticeable gainers against the dollar included the euro, which rose roughly 0.8% overnight, brushing a 12-day peak of US$1.1601. In Asian trade, it was up 0.05% at US$1.1577 from its New York close.
The dollar index against a basket of six major currencies was down 0.1% at 95.186 after losing 0.7% the previous day. It fell to 95.070 on Tuesday, its lowest since Aug 9.
Trump told Reuters in an interview on Monday that he was "not thrilled" at the Fed's rate hikes, sparking the dollar's latest downturn.
Junichi Ishikawa, senior FX strategist at IG Securities in Tokyo, said the euro "was already regrouping from its recent rout and Trump's comments gave extra incentive for short positions to be covered in the market."
A week ago, the euro had stooped to a 13½-month low of US$1.1301, hit by concerns that Turkey's financial turmoil — exemplified by the lira's plunge to a record low — could hurt European banks.
The single currency then rebounded as the United States and China agreed to hold low-level trade talks, calming market nerves and reducing demand for the safe-haven dollar. A pullback by Turkey's lira from all-time lows has also brought relief.
The US-China trade talks are expected to begin later on Wednesday in Washington.
"Market expectations may have exceeded the likely outcome from the trade talks, especially equities, which have gained significantly," Ishikawa at IG Securities said. "The talks could end with little fanfare as they will not be conducted at a high level."
The benchmark S&P 500 touched a record high on Tuesday and equalled its longest-ever bull-market run, buoyed by strong earnings reports in the consumer sector and relative calm in the US-China trade dispute.
In focus was how the euro would react to the US-China trade talks.
"The euro has recovered above the US$1.15 threshold, and it could serve as a gauge of global risk sentiment going forward," said Makoto Noji, chief currency strategist at SMBC Nikko Securities.
The market was also awaiting minutes of the Fed's July 31-Aug 1 policy meeting, due at 1800 GMT. Investors will study them to see whether policymakers discussed issues such as trade policy and the shape of the US yield curve, which has come close to inverting.
The pound was steady at US$1.2903 and in close reach of the two-week high of US$1.2924 scaled the previous day.
Sterling surged 0.8% on Tuesday after Britain's chief Brexit negotiator, Dominic Raab, said the country is still confident it can reach an exit deal with the European Union in October.
The Australian dollar dipped 0.25% to US$0.7350 after advancing 0.4% overnight on the back of the dollar's broad weakness.
The dollar was effectively flat at 110.30 yen. It had weakened to 109.775 overnight, its lowest since late June.
The New Zealand dollar climbed to a two-week peak of US$0.6772 after strong domestic second quarter retail sales data suggested the gross domestic product would overshoot the central bank's forecast.
Onshore Chinese yuan was a touch stronger at 6.842 per dollar and headed for its fifth straight session of gains.