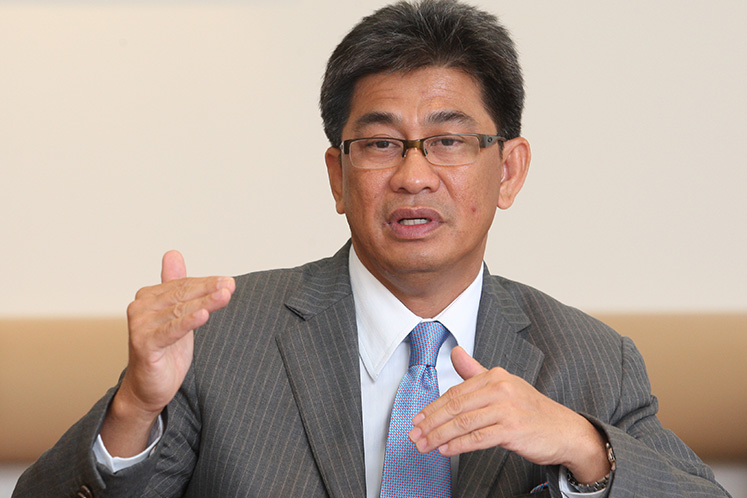 KUALA LUMPUR (Sept 6): Bursa Malaysia Bhd has advised Malaysians to diversify their financial or asset portfolio, as part of prudent asset allocation.
Chief Executive Officer Datuk Seri Tajuddin Atan said the capital market is a viable channel for them to do so besides providing an opportunity to grow the value of their savings in a regulated environment.
"The capital market offers a broad range of investment opportunities that can match various investment and risk appetites. There are different stock counters and products offering different rates of possible risks and returns, which can translate into good value growth.
"For instance, the financial sector, representing the banking stocks, grew 6.9 per cent over the last eight months," he said in a statement in conjunction with the 'Invest Bursa, Invest in You' campaign launch.
Tajuddin cited data collected from regional banks showing Malaysians kept most of their savings in fixed deposits (FDs), which amounted to US$209 billion as at June 2018, according to Bank Negara Malaysia.
This was higher compared with Singapore (US$166 billion), Indonesia (US$148 billion) and Thailand (US$156 billion).
Interest rates for FDs in Malaysia hover around 3.35 per cent for 12 months.
Meanwhile, he said the campaign aims to encourage Malaysians to invest in the capital market to grow the value of their savings for the future.
Currently, the participation of retail investors or individual investors in the Malaysian capital market stands at 22 per cent, and as at July 31, 2018 there were 1.9 million individual Central Depository System (CDS) accounts registered with Bursa Malaysia.
Organised through a series of programmes, the campaign would run throughout 2019 to focus on dispelling misperceptions towards investing in the capital market, and making it easier for Malaysians to start their investment journey.
"Importantly, we want to keep Malaysians informed about regulated investment avenues and to stay away from illegal get-rich-quick schemes," said Tajuddin.
Bursa Malaysia would also waive the stamp duty on shares of mid- and small- cap companies traded until Feb 28, 2021.
"In addition, from Sept 1 onwards, investors would also enjoy the same lower fees following the zero-rating of the Goods and Services Tax (GST), as all Bursa Malaysia fees are not subject to the Sales and Services Tax (SST)," it added.