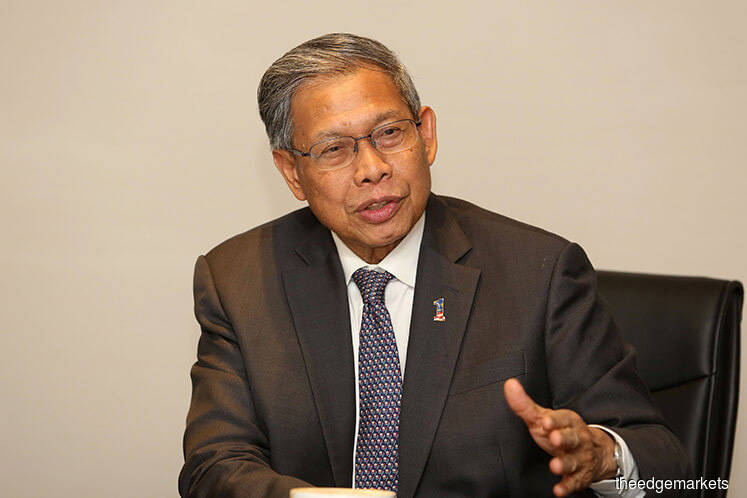 KUALA LUMPUR (Feb 8): International Trade and Industry Minister Datuk Seri Mustapa Mohamed has rejected the argument that the implementation of the Digital Free Trade Zone (DFTZ) with Alibaba as its digital platform will result in an invasion of products from China into Malaysia.
He said the DFTZ was launched to boost the participation of Malaysian companies, especially small and medium enterprises (SMEs), in the export market.
"This perception about Alibaba resulting in our SMEs being challenged by the influx of Chinese products is not correct," he told a press conference at the Malaysia Digital Economy Forum.
"Also, Alibaba is not only penetrating the Chinese market, which itself is a big market with 1.4 billion people, but Alibaba is also exporting to other countries," he added.
This, Mustapa said, was proven by the Malaysian companies which were honoured at the forum for their successes after joining the DFTZ, by penetrating markets such as the US, Saudi Arabia, India, and Southeast Asia.
Malaysia Digital Economy Corporation (MDEC) chief executive officer Datuk Yasmin Mahmood said these companies have not only been exporting to China.
"They are able to get market expansion into even the US, Europe and of course Southeast Asia," she said.
"For this year, we are looking at expanding DFTZ to beyond just Alibaba [as the online platform]. We are looking at Lazada with focus towards exporting into Southeast Asia markets and we are also working with other online platforms like AladdinStreet and 11street [to achieve this]," she said.
Yasmin also added that Alibaba founder and executive chairman Jack Ma has committed to host a Malaysian week on the platform to further promote Malaysian products to a global audience.
"There is a strong commitment from Alibaba, even all the way from Jack Ma personally, who has committed to our prime minister during the launch last year, that they will host a Malaysia week on the Alibaba platform. They are going to promote everything Malaysia for one week this year," she said.