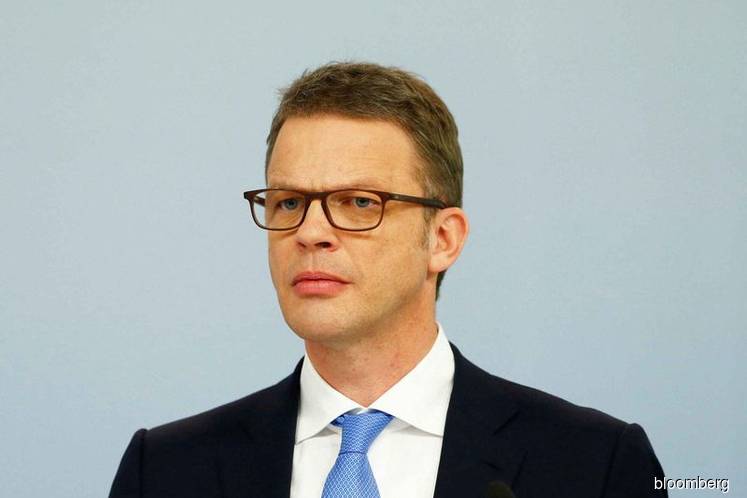 (Aug 29): European banks need to bulk up or die, Deutsche Bank AG Chief Executive Officer Christian Sewing said Wednesday.
Increased regulatory requirements, which add to an already-pressing need for investment in information technology, will "overwhelm" many banks, Sewing said in a speech to a conference in Frankfurt.
A decade after the financial crisis, some of the region's biggest lenders are facing declining revenue as interest rates linger near record lows, while legal bills and capital demands have eroded profit. That's prompted speculation that Deutsche Bank itself may be interested in a tie-up with cross-town rival Commerzbank AG, in a bid to cut costs and gain greater scale. Sewing didn't address that speculation directly.
"There are 5,500 financial institutions in the euro area," Sewing said. "The pressure to consolidate will rise significantly in Europe."
Sewing also reaffirmed his global ambition for the bank, even as it withdraws from certain investment banking operations in the U.S. and other countries.
"We stand by our corporate and investment bank even though we have recently reassessed our set-up thoroughly," Sewing said. "But our global ambition won't be up for debate under my leadership."
Sewing announced widespread cuts to the investment banking division within weeks of taking over as chief executive in April. The lender will pull back from unprofitable areas and shift the focus to providing services with a link to Europe.
Deutsche Bank cut 1,700 jobs in the second quarter, many in the investment bank's front office. It also slashed 80 billion euros (US$93 billion) of leverage exposure from its prime finance and U.S. rates business.