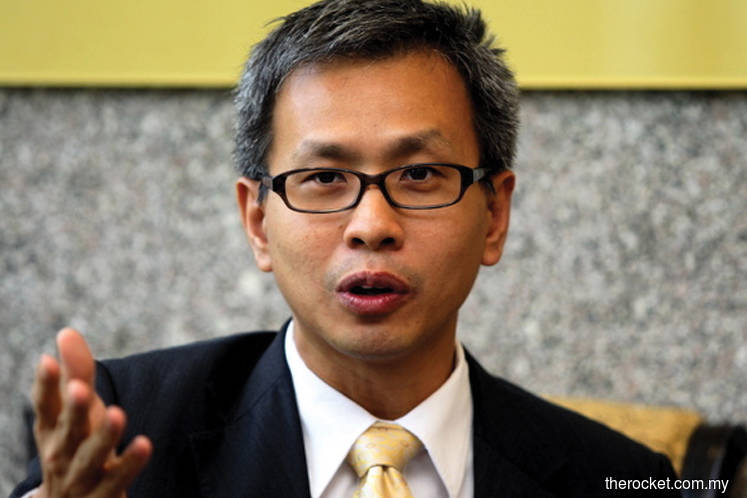 KUALA LUMPUR (Feb 6): Opposition lawmaker Tony Pua today questioned why Bank Negara Malaysia (BNM) Governor Tan Sri Muhammad Ibrahim did not apply to buy the 55.79-acre piece of land from the government at a nominal rate as with most non-commercial land acquisitions.
"This is especially since the education hub is not a commercial venture," Pua, who is member of parliament for Petaling Jaya Utara and DAP national publicity secretary, said in a statement.
"Land acquired for public universities are usually transferred at a nominal rate, while the land purchased by BNM works out to approximately RM823 per sq ft," he added.
Pua also pointed to 1Malaysia Development Bhd's (1MDB) earlier acquisition of more than 500 acres of land from the federal government, saying that the deal was transacted at "nominal or heavily discounted value for commercial purposes".
He was referring to The Edge Financial Daily report yesterday that quoted Muhammad as saying that BNM's acquisition of a piece of land near the central bank here from the government for its financial education hub for RM2 billion was an "arm's length agreement".
"Why should it be arms length in the first place when the land was not intended for Bank Negara to make a profit?" Pua asked.
He also noted that the timing of the transaction and payment coincided with 1MDB's second loan instalment of US$600 million to Abu Dhabi's International Petroleum Investment Co at the end of last year.
"Until these questions are properly answered, Malaysians certainly cannot be blamed for believing that BNM allowed itself to be raided by the Ministry of Finance in order to bail out 1MDB," said Pua.