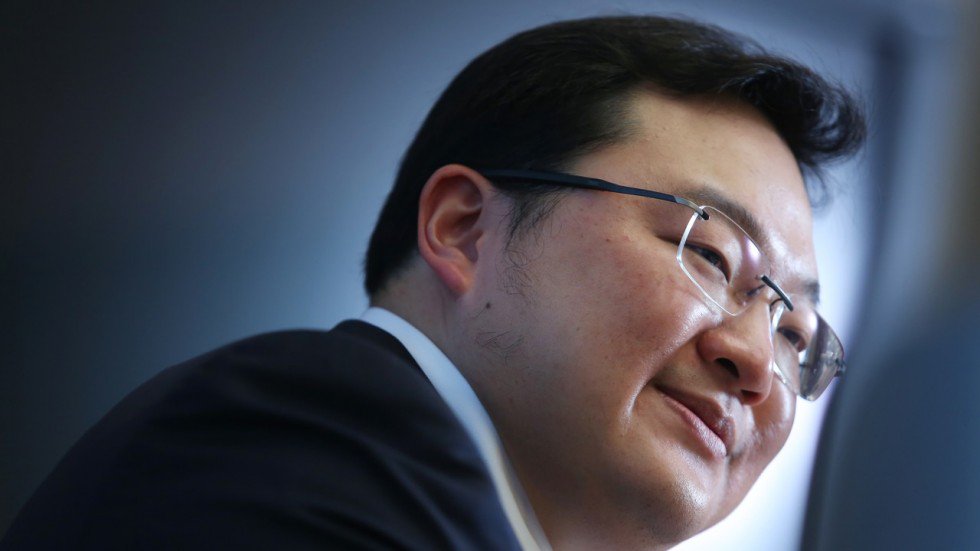 KUALA LUMPUR (Aug 20): The Government is aware of and knows the whereabouts of businessman-turned-fugitive Low Taek Jho or Jho Low, who has been linked to the financial troubles at beleaguered 1Malaysia Development Bhd, according to former Finance Minister Tun Daim Zainuddin.
"The Government knows of his whereabouts. The last time he was in Macau. The Government knows where he is," Daim said during a press conference today as chairman of the Council of Eminent Persons.
On whether he had asked the Chinese authorities about Jho Low's location during his recent visit, Daim said: "When I went to China, I did not negotiate on Jho Low's whereabouts."
In July, Daim visited China and met with top officials, including Chinese Premier Li Keqiang, to renegotiate loans and contracts that the previous administration had inked with Chinese companies and banks.
Last Monday (Aug 13), Inspector-General of Police Tan Sri Mohamad Fuzi Harun was quoted as saying that the Malaysian police and their Chinese counterparts are in the dark as to Jho Low's whereabouts.
The Wall Street Journal, however, citing sources, reported on Aug 17 that the fugitive businessman had been living freely in China despite a red notice issued against him by Interpol.
As to the government's plan to sell the super yacht Equanimity that is said to be worth RM1 billion and bought by Jho Low using monies allegedly siphoned from 1MDB, Daim said: "How much can you get? Well, the market for super yacht is very limited and the maintenance cost is very expensive. Jho Low can afford it because that is not his money. If he is using his money, that's a different story."
Earlier this month, the Government seized and laid claim on the Equanimity, the 54th largest yacht in the world, which was handed over by the Indonesian authorities on Aug 7. It is currently docked at the Boustead Cruise Centre in Pulau Indah, Port Klang.
Last week, Deputy Rural Development Minister and veteran lawyer Sivarasa Rasiah said the Government could recoup a minimum RM500 million from the sale of the yacht, with cash proceeds from that to be used to pay off billions of ringgit racked up by 1MDB.
Earlier this week, Attorney-General Tommy Thomas said the Government expects to complete the sale of the Equanimity within this year.