This article first appeared in The Edge Financial Daily, on September 12, 2018.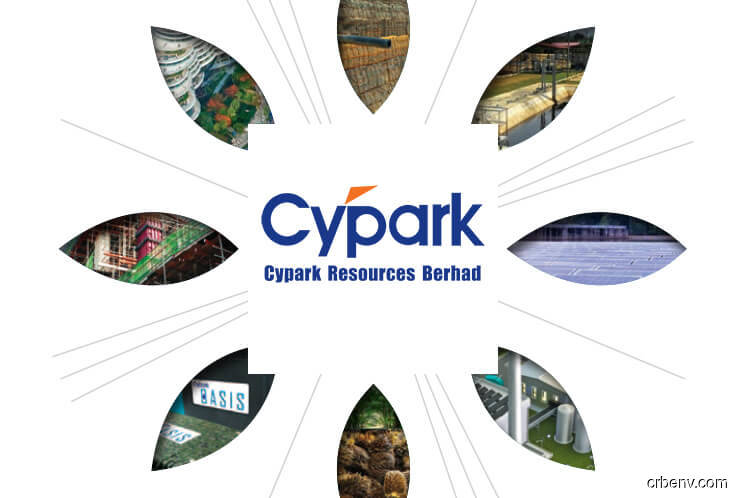 Cypark Resources Bhd
(Sept 7, RM2.39)
Downgrade to neutral with a lower target price (TP) of RM2.45: Cypark Resources Bhd's future growth prospects will be underpinned by earnings growth in its renewable energy (RE) segment from the sale of electricity from its new 20mw biomass and 5mw biogas facilities by the second half of financial year 2019 (2HFY19) onwards. More construction-related contracts are also anticipated to be secured in the coming years. Nevertheless, we adjust our forecasts to account for deferred commercial operation date (COD) of its waste-to-energy (WTE) project in Ladang Tanah Merah (LTM), Negeri Sembilan, which lowers our earnings by an average of 13% for FY18 to FY20 forecasts (FY18F to FY20F). The resultant effect, after also adjusting for the recent share placement, is a reduction in our sum-of-parts-based TP to RM2.45 (previously RM2.81). With limited upside, yielding a potential return of only 2.4% from the current price, we downgrade our call on Cypark to "neutral".
The environmental engineering (EE) segment contributed 75% of the first half of 2018 (1HFY18) revenue and pre-tax profit. Apart from the construction of the WTE, it has also received a few engineering, procurement, construction and commissioning (EPCC) projects to develop CODs in 2019 to 2020, for example the floating solar at Empangan Terip as well as Empangan Kelinchi in Negeri Sembilan of 30mw each during the year. We understand that total EPCC contracts for the LSS projects over the next two years are valued at more than RM600 million. Its EE segment also includes other activities like landfill closure and restoration, waste management and operation, development of solar plants and other waste-related projects.
Construction of the WTE project in LTM is expected to complete by end-2018 due to the encountering of rocks during the installation of bunkers by contractors, and Tenaga Nasional Bhd's new grid connection routing. Thus, full commissioning of the WTE is now estimated to be only by April or May 2019, after accounting for three to four months of cold and warm testing on consistency. That said, we understand that the project is still within the contractual completion date with the government that is June 2019.
To recap, the WTE project will generate revenue/income through: i) tipping fees from maintaining the sanitary landfill site in LTM which will be paid by the government. We estimate the tipping fees at around RM30 per tonne for every tonne of municipal solid waste (MSW) received. We estimate LTM to have received about 700 tonnes/day of MSW in FY17. The company currently targets to receive about 1,000 tonnes of MSW per day; ii) sales of electricity to the national grid, through 20mw biomass and 5mw biogas facilities. This is expected to generate about RM65 million additional revenue per year from the biomass plant, translating into profits of about RM15 million, which is already accounted for in our forecasts. Currently, renewable energy (RE) contributes about 13% of the group's revenue. Going forward, the WTE is expected to boost the group's RE segment to more than 30% of revenue.
Additional growth in RE from floating solar. Upon completion of the 30mwac (megawatt, alternating current) of floating solar in Empangan Terip, we also expect further contributions from the sale of electricity to the national grid for the next 21 years. This will be executed through a 40% stake in a special purpose vehicle-company with Revenue Vantage Sdn Bhd. We anticipate Cypark to potentially receive up to RM10 million from the sale of electricity based on a feed-in-tariff of 46 sen (for a 40% stake), with a profit margin between 15% and 18%. This has yet to be accounted for in our earnings forecast however. Revenue for 1HFY18 increased by 13% year-on-year (y-o-y) to RM183 million, driven by higher EE-related contributions (+13%) from the newly secured large-scale solar projects. Meanwhile, 1HFY18 net profit jumped by 35% to RM31 million. Excluding one-off  employees' share option scheme expenses of RM5.2 million incurred in previous corresponding period, core net profit rose 10.3% y-o-y. — PublicInvest Research, Sept 7