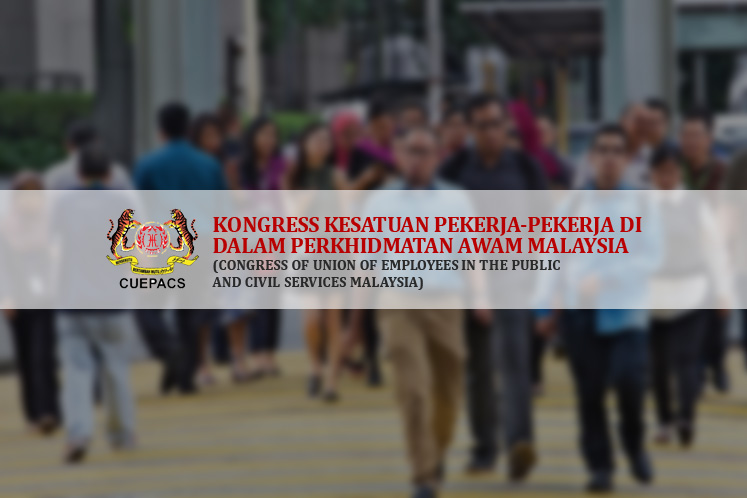 KUALA LUMPUR (Sept 6): The statement of the Chief Secretary to the Government Datuk Seri Dr Ismail Bakar that the era when civil servants blindly follow orders is over is a way out for them to be efficient in carrying out their duties.  
The Congress of Unions of Employees in the Public and Civil Services (Cuepacs) president Datuk Azih Muda said Cuepacs supports the stand that civil servants need not follow orders blindly as they are provided with the appropriate legal guidelines.
"If an individual is given an order which adheres to the law, that would be no problem.
"But what worries Cuepacs is when the orders from time to time which do not comply and it would affect the employee's performance and hinder his career," he said when contacted by Bernama today.
Ismail was reported as saying that in facing the challenges of the borderless world, each civil servant has to become a leader who is capable of thinking creatively and critically and not just as a follower.
In this regard, Azih stressed the need of understanding between the senior officers and the implementer group to ensure smooth administration.
"We hope all parties understand their respective roles and duties as well as mutual respect for one another. Adhere to the guidelines, control one's emotion and hold discussion if there are problems," he said.
Meanwhile, Transparency International Malaysia (TI-M) president, Datuk Akhbar Satar said to achieve Ismail's aspirations, there should be emphasis on integrity among civil servants.
"We found there is a crisis of integrity among civil servants and according to the Malaysian Anti-Corruption Commission (MACC) arrests from 2013 to July 2018, 44.6 per cent of the offenders involved civil servants aged between 20 and 40.
"The question is if the younger group was involved in such offences, how are they going to ensure the future of the country unless there is greater emphasis on integrity among on civil servants to gain a positive momentum in this aspect," he said.