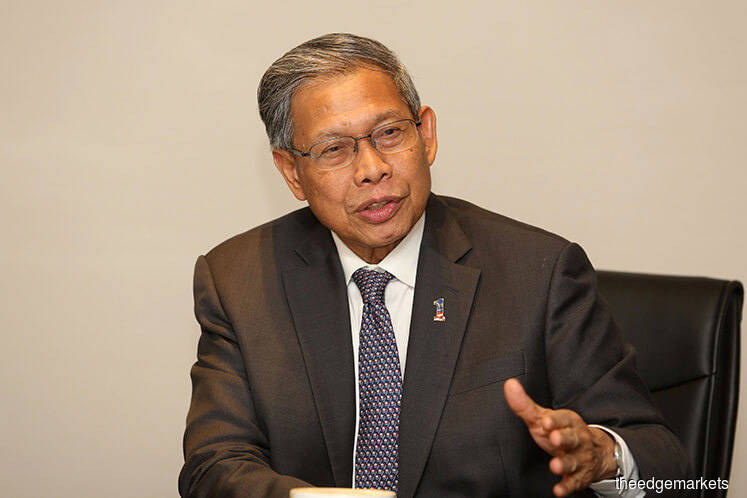 KUALA LUMPUR (March 9): The Comprehensive and Progressive Agreement for Trans-Pacific Partnership (CPTPP) opens more doors for Malaysian companies to expand their global presence, said MITI minister Datuk Seri Mustapa Mohamed.
In a statement, Mustapa said the agreement inked yesterday also strengthens Malaysia's position as a premier investment destination, which will eventually create additional quality jobs for our people.
"Despite the absence of the US, Malaysia still stands to gain from market access to countries like Canada, Peru and Mexico, with whom we currently do not have preferential trading arrangement.
"In addition to the market access, our participation in the CPTPP will also benefit us in terms of enhancing governance in a number of economic sectors, strengthening economic cooperation among member countries and promoting adoption of international standards.
"The Malaysian public at large will also benefit from the increase in consumer choices on goods and services in our market,"he said.
Yesterday, Malaysia and 10 other Asia Pacific countries — Australia, Brunei Darussalam, Canada, Chile, Japan, Mexico, New Zealand, Peru, Singapore and Vietnam — signed the CPTPP in Santiago, Chile.
Mustapa said the government has already begun taking the necessary steps to amend the relevant laws, in order to complete the ratification process and enable the implementation of the CPTPP as early as possible.
"As one of the pioneer members who has successfully negotiated the Agreement 'on our terms', Malaysia should not miss the opportunity to grab the benefits of this Agreement and efforts to complete the ratification process should be intensified," Mustapa added.