This article first appeared in The Edge Malaysia Weekly, on December 25, 2017 - December 31, 2017.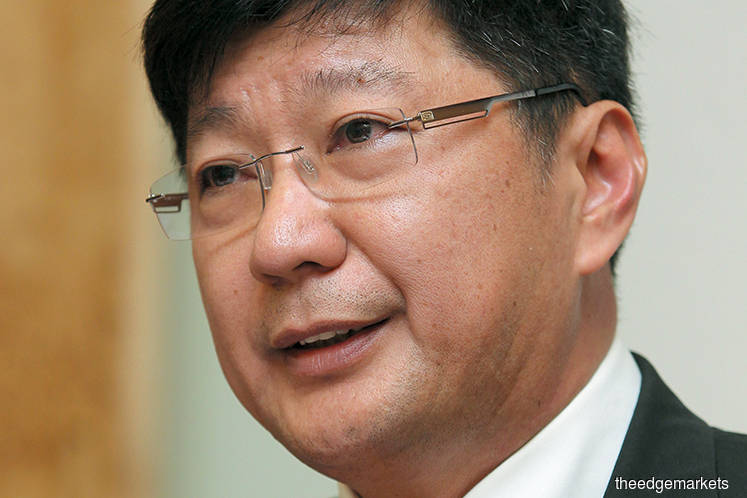 WHEN members of the Federation of Malaysian Manufacturers (FMM) met to review the business environment of the year that was and prospects going forward during our annual general meeting in November 2017, we noted that while the business and economic conditions were particularly challenging, business activity was steady in the past months, albeit generally slow. Moving forward, manufacturers expect better prospects given the improvement in the global economic environment, but significant challenges remain.
Manufacturers have been facing escalating costs of doing business arising from government policies, including higher energy and transport costs following the subsidy rationalisation exercise to move to market parity. Logistics costs have also spiked mainly because unregulated logistics service providers have been unilaterally imposing new fees and raising existing ones. Come 2018, costs are expected to increase arising from the implementation of the Employment Insurance Scheme, shift of foreign worker levy burden to employers and review of minimum wage levels.
The FMM-MIER Business Conditions Survey 1H2017 results clearly indicated the escalation of production costs, particularly for labour, utilities, raw materials and logistics. We are constantly challenged to remain globally competitive vis-à-vis regional economies that enjoy lower labour and energy costs.
In addition, large regional economies continue to attract large-scale manufacturing that have displaced Malaysian companies in some industry segments. Much of the low-end, labour-intensive manufacturing that was once the sole domain of China has migrated to the Greater Mekong Sub region (GMS), Southeast Asia's new low-cost production hub. Thailand and Vietnam have attracted major investments from the likes of Samsung, LG, Canon, Seagate, Philips and Nokia. Samsung alone accounted for about 20% of total Vietnamese exports in 2015, according to the Nikkei Asia Review. The internet speed of Vietnam is three times faster than that of Malaysia, and Thailand is ahead of us too, based on the Speedtest Global Index 2017. Vietnam is also ahead of Malaysia in the free trade agreement (FTA) race as it has already concluded FTAs with the US and the European Union.
To achieve growth, Malaysia has to step up its competitiveness as our advantages in quality, efficiency and productivity are being matched or even surpassed while costs continue to be on an uptrend. Manufacturers need to realistically assess the competition to stay in the game. We need to reduce our dependence on foreign workers, automate and adopt new technologies — especially on Industry 4.0 or smart manufacturing — to increase efficiency and productivity, and move up the global value chain. We need to remain relevant, robust and sustainable even as costs increase.
Manufacturers have consistently called on the government to assist our efforts to stay ahead. FMM has shared policy proposals to enhance competitiveness. We have and will continue to press for well-considered, transparent and consistent policies to improve productivity, embrace technology and develop quality human resources. Export promotion, branding, skills development and technology adoption, including Industry 4.0, to assist manufacturers to move up the value chain should be central to government's efforts to support the manufacturing sector, in particular small and medium enterprises (SMEs). We continue to call for a long-term policy on foreign workers, sustainable water supply solutions and comprehensive policies on energy and the environment.
More specifically, manufacturers have called on the government to strengthen domestic sales and export competitiveness by effectively enforcing the Buy Made-in-Malaysia policy which will enhance support for, and confidence in, locally manufactured products. The Buy Made-in-Malaysia policy for government procurement and procurement of government-linked companies runs into billions of ringgit that can be channelled to local manufacturers and service providers.
To strengthen export competitiveness, the current three-year time bar on reinvestment allowances should be removed to assist businesses to upgrade, expand and diversify. Incentives to implement Lean Management would also improve productivity significantly, particularly for SMEs, as the collaboration between the FMM and Malaysian Productivity Corporation has shown. Automatic deductions for research and development should be extended to all companies instead of only SMEs to promote innovation competitiveness. In skills development, manufacturers would like to call upon government to allocate more resources to industry-led training through joint collaborations such as the MOE-FMM Apprenticeship Programme.
Good policies need the input of all parties and proper impact analysis. The government must actively engage the private sector before introducing new policies or regulations. Manufacturers constantly remind the government of the need to consult before introducing new policies and regulations. This is to ensure that the operating environment is both facilitative and predictable. It is equally important that the government ensures transparency and clear rules and regulations that limit administrative discretion to minimise corruption. In this regard, manufacturers have persistently pressed for zero tolerance for corruption, which adds to costs.
Prospects for the year ahead are expected to be better given the anticipated faster expansion of the world economy. Much will depend on the sustainability of the economic recovery of advanced countries and outcomes of increasingly protectionist policies and geopolitical uncertainties and how well domestic issues are handled. Manufacturers remain optimistic, with the MIER-FMM Business Conditions Survey 2H2017 preliminary results indicating expectations for improved business conditions with respect to production, capacity utilisation, local sales and exports.
Datuk Soh Thian Lai is president of the Federation of Malaysian Manufacturers
Save by subscribing to us for your print and/or digital copy.
P/S: The Edge is also available on Apple's AppStore and Androids' Google Play.