This article first appeared in The Edge Malaysia Weekly, on January 15, 2018 - January 21, 2018.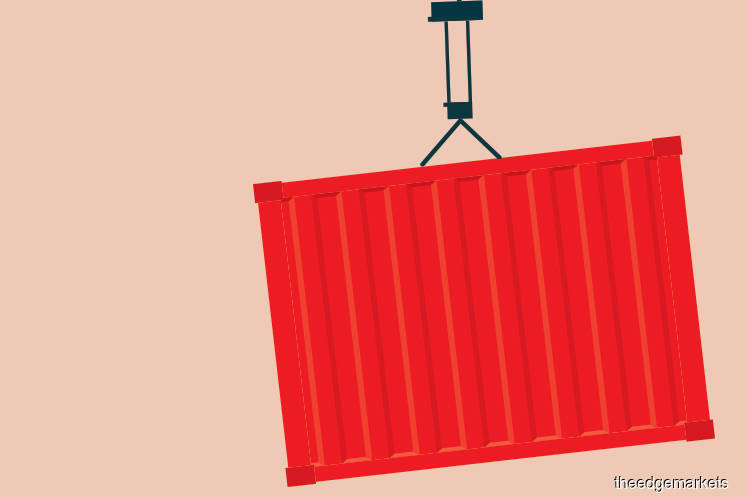 WHILE there is unlikely to be a repeat of 2017's impressive double-digit growth in exports this year, Malaysian exporters are still expected to perform well.
ViTrox Corp Bhd, which is involved in the development of vision inspection systems, derives 85% of its revenue from abroad, 75% of which is denominated in US dollars, says president and CEO Chu Jenn Weng.
"The current exchange rate is still very favourable to us, although we would prefer it to be stable or less volatile. Last year, the exchange rate changed from about 4.486 to 4.062 [against the US dollar], which caused some foreign exchange (forex) loss in our account. But due to our prudent approach, we managed to minimise the impact of forex fluctuation last year," he comments.
Pentamaster Corp Bhd executive chairman Chuah Choon Bin says the automated solutions provider generally adopts a cost-plus pricing strategy and bases the prices of its products and solutions on estimated costs plus an expected profit margin.
"This method takes into account, among others, the cost of materials and labour as well as the overheads expected to be incurred for a project. Since sales orders are primarily denominated in US dollars, it is imperative for the group to monitor and manage the forex risk and exposure by entering into foreign currency forward contracts to preserve the margin determined," he points out.
Globetronics Technology Bhd corporate director Ng Kok Yu says the group, which develops sensors for smart mobile and wearable applications, has a natural hedge model that helps mitigate forex risks.
"Our structure is based on a natural hedge model, meaning for all US dollar-denominated sales, we try to have related input costs in US dollars as well. Overall, we are still net long [on the] US dollar but this is considered minimal compared with the other exporters. A weaker dollar would negatively impact us to a certain extent," he tells The Edge.
Customers of electrical and electronic (E&E) producers would have also taken the opportunity to negotiate lower prices when the ringgit was weak, says JF Technology Bhd managing director Datuk Foong Wei Kuong. "To sustain margins, prices need to go up, which may lead to more competition."
Another industry that would have benefited from a weak ringgit is gloves manufacturing. Top Glove Corp Bhd executive chairman Tan Sri Dr Lim Wee Chai says the positive effect of a weak ringgit and strong US dollar has been reflected in the glovemaker's financial performance over the years.
"For example, we achieved record-high revenue in FY2016. We also have a natural hedge of 40% as some of our cost is in US dollars. The impact is short term as we share any savings with our customers.
"However, our good performance is not attributed to a weak ringgit alone but more to the internal improvements that we implement on a continuous basis," he says.
Hartalega Holdings Bhd executive director Kuan Mun Keng says currency movement has become a day-to-day matter in the running of a glove manufacturing business.
"The prices of gloves have to be adjusted to the currency movement. What is important is that Hartalega's hedging policy is focused on securing our forex exposure over our receivables cycle. We do not delve into currency speculation," he remarks.
The earnings of plantation players are also expected to be impacted by a stronger ringgit. According to the Ministry of Plantation Industries and Commodities, the country's palm oil exporters are expected to see an up to 10% reduction in earnings as the ringgit continues to strengthen against the US dollar.
In a statement to The Edge, Sime Darby Plantation Bhd says a stronger ringgit may not have a significant impact on the group, given that its transactions are done in various currencies due to its geographical spread and customers in different regions.
"A significant portion of our group's oil is also utilised by our downstream business to boost our value chain. This, in a way, helps soften any forex impact on our overall profit as we focus on building premiums into our end consumer products.
"Where possible, our group naturally hedges our foreign currency risk by selling and purchasing in the same currency. Otherwise, we enter into forward forex contracts to limit our exposure to foreign currency receivables and payables, and to cash flow generated by anticipated transactions denominated in foreign currencies," the statement reads.
Save by subscribing to us for your print and/or digital copy.
P/S: The Edge is also available on Apple's AppStore and Androids' Google Play.