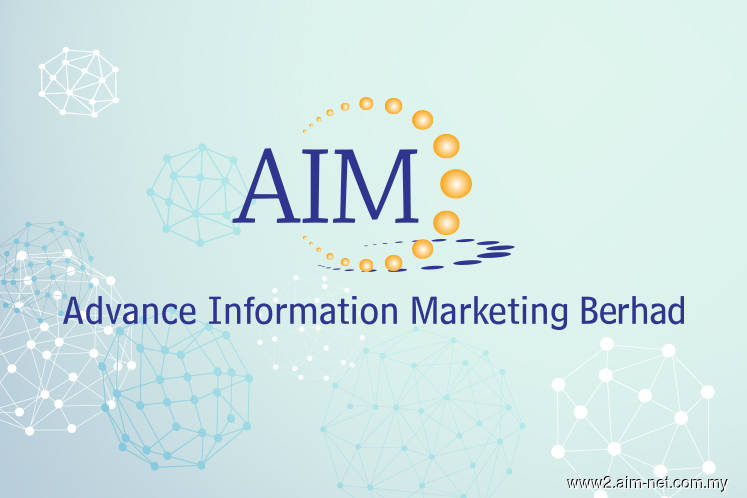 KUALA LUMPUR (Nov 14): Advance Information Marketing Bhd (AIMB) has proposed to provide a settlement amounting to RM200,000 to its former executive director Tan Chen Yin in relation to a suit which claimed her dismissal in 2015 was wrongful and without just cause.
Tan was appointed executive director in the technology infrastructure and outsourcing consultancy firm on July 12, 2010.
AIMB said she filed a suit against the company after it re-designated her to the non-executive director role on Dec 28, 2015, which resulted in her contract of employment as executive director being terminated by the company.
Tan was later removed as non-executive director pursuant to a requisition by a shareholder of the company, which was subsequently approved during the company's extraordinary general meeting (EGM) on April 22, 2016.
AIMB said Tan contended that the re-designation was tantamount to a dismissal from her employment with the company and was wrongful and without just cause, but AIMB claimed otherwise.
"The termination of Tan's contract of employment was done in compliance with the Corporate Governance Guide whereby a non-executive director shall not be an employee of the company and not involved in the day-to-day running of the business," said AIMB in a filing.
"The company categorically and strenuously denies that the re-designation was to terminate her employment from the company and further denies that the said termination, if any, was unlawful and unjust," it added.
The proposed settlement, said AIMB, is in recognition of Tan's compensation for loss of office under Section 227 of the Companies Act 2016 and final settlement of her claims against the company, including but not limited to her claims vide the case after take into consideration her undertakings and covenants under the terms and conditions of the agreement.
The settlement, said AIMB, is subject to shareholders' approval in the forthcoming EGM.
Shares of ACE Market-listed AIMB was not traded today. At its last traded price of 25 sen per share, the company has a market capitalisation of RM60.49 million.