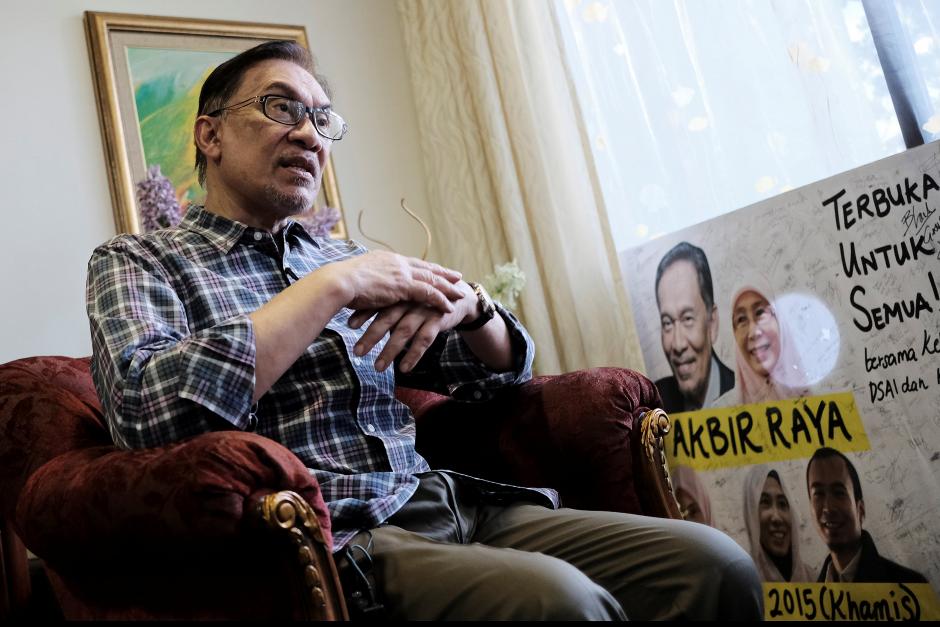 MELAKA (Sept 4): The Parliamentary constituency to be contested by PKR president Datuk Seri Anwar Ibrahim will be announced this month, said PKR secretary-general Datuk Saifuddin Nasution Ismail.
Saifuddin Nasution, who is also Domestic Trade and Consumerism Minister, said so far, three Parliamentary constituencies have been shortlisted for Anwar to contest in but he declined to disclose the areas.
"It will be announced this month if there is no problem, but the actual area will be announced soon," he said when approached by Bernama after the Melaka State PKR briefing on Election 2018, at Ayer Keroh, here today.
Anwar was earlier reported to have said that he would not be contesting in the Permatang Pauh Parliamentary constituency in Penang and hinted that he would be reappearing in Parliament next month.
Saifuddin said PKR members were told to give their full support to Anwar after the Parliamentary constituency had been announced and to be united as a strong machinery for the victory of the party.
"Anwar should be given strong support especially from party members to win and subsequently to become Prime Minister. How to hand over the post of Prime Minister (to Anwar) if his party is in chaos and not united. Thus we must be united to support Anwar," he said.