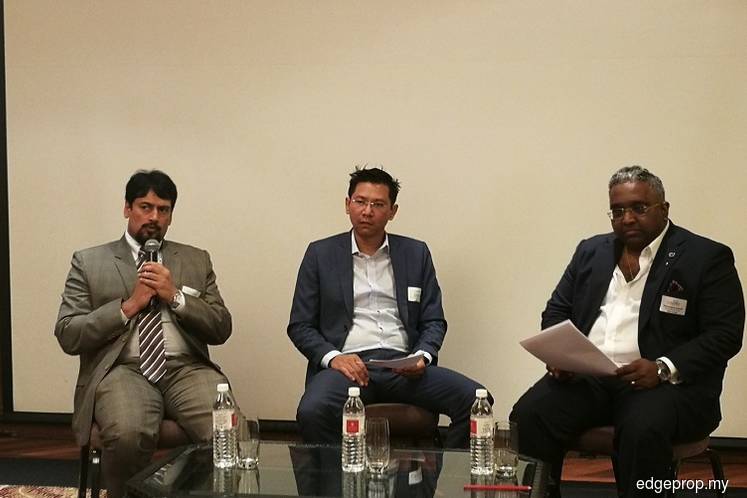 KUALA LUMPUR (March 7): The current soft office market in Greater KL offers companies an opportunity to relocate to better locations in order to retain talent, said training, recruitment and consultancy firm Smart Trends International Sdn Bhd chief operating officer Mahes Balakrisnan.
 "Where the people are coming from, how close and convenient for them [to commute to work], will decide your talent retention, which is crucial to your business. Regardless what business you are in, if your talent retention is very low, something needs to be done," he said.
* JLL Malaysia: Fortunes diverge for Greater KL office segments in 2018
He cited a multinational networking and telco company that he used to work with as an example. It has a workplace index that tracks the happiness of its employees and the index increased to an all-time high after the company relocated from Cyberjaya to Bandar Sunway.
Besides retaining talent, the move also helped the company promote its brand to a wider market.
Mahes was sharing his view at a panel discussion organised by real estate association CoreNet Global's Malaysia Chapter today.
The session was moderated by CoreNet Global's Malaysia Chapter vice chairman and Zerin Properties CEO Previndran Singhe and also joined by the association's chairman and Standard Chartered Bank Malaysia Bhd regional head of supply partner management for Asean and South Asia Kumar Shailesh.
Mahes, who is the committee member of the association also believed that the current office market offers a good time to relocate as they can choose from a wide range of buildings due to the large supply of office spaces.
"You have so many options out there and you have the ability to choose a location that is going to ensure that your talent retention will be high, so that is an opportunity that we have now," he said.
Hence, he urged companies to do a study on the local demographic to understand where talent will come from when planning a relocation.
He also highlighted that there are many factors to consider when relocating to a new place, such as the capital expenditure for the relocation, rental and the specification of the building.