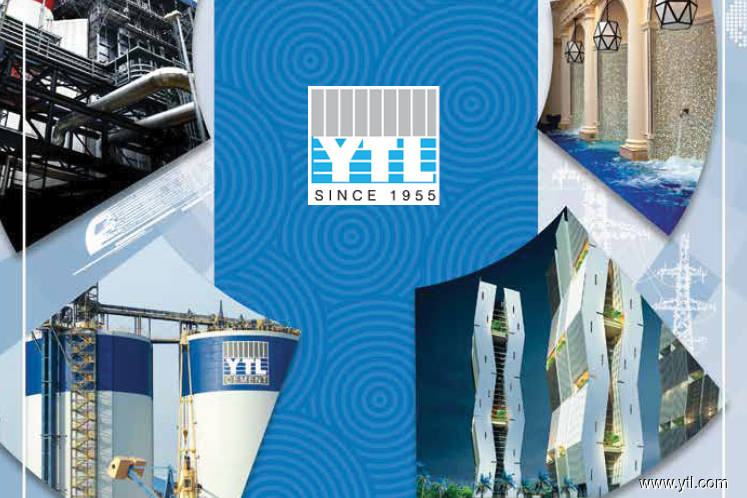 KUALA LUMPUR (Jan 17): Following YTL Corp Bhd emerging as one of the five known joint venture (JV) consortiums bidding for the project delivery partner (PDP), operating company (OpCo) and assets company (AssetsCo) tenders for the Kuala Lumpur-Singapore high-speed rail (HSR), CIMB Research views this positively as it could increase its chances of securing an HSR contract.
According to its research note yesterday, the key catalysts for YTL Corp are the rail contract wins and the new HSR tender details.
The research house emphasised its optimism on YTL Corp's chances to bid for the HSR's rail operating company (OpCo) tender. 
CIMB Research explained the OpCo tenders would be more relevant to YTL Corp, given its experience in the 45%-owned Express Rail Link (ERL) — the sole domestic high speed rail service concession built at only RM35 million per km cost — arguably the lowest cost in the region.
"As such, the OpCo would therefore be the most relevant tender for YTL Corp's ERL, given ERL's 14-year track record in operating its 57km high speed rail service (both direct airport express and transit service)," CIMB Research said.
Even excluding HSR, the group is targeting a significant jump in outstanding order book of up to RM12 billion, from RM400 million currently, the note added.
"While the press had recently reported that the group secured the RM8.9 billion Gemas-JB rail project contract (via a JV with SIPP Rail Sdn Bhd), the group has yet to make an official announcement, which we suspect is pending finalisation of details of the contract," the research house said.
Noting YTL Corp would also be keen to bid for the PDP domestic portion of the HSR civil works (tender close: Jan 30), CIMB Research said securing the HSR civil works portion is also a possibility, given YTL Corp's RM2.4 billion ERL construction track record.
CIMB Research has maintained its "Add" call on YTL Corp. However, it has raised its Revalued Net Asset Valuation (RNAV)-based target price to RM1.69 on account of lower RNAV discount of 10% to reflect the renewed construction outlook in 2018.
At 10.26am, YTL Corp shares were three sen or 2% lower at RM1.47, for a market capitalisation of RM16.12 billion.