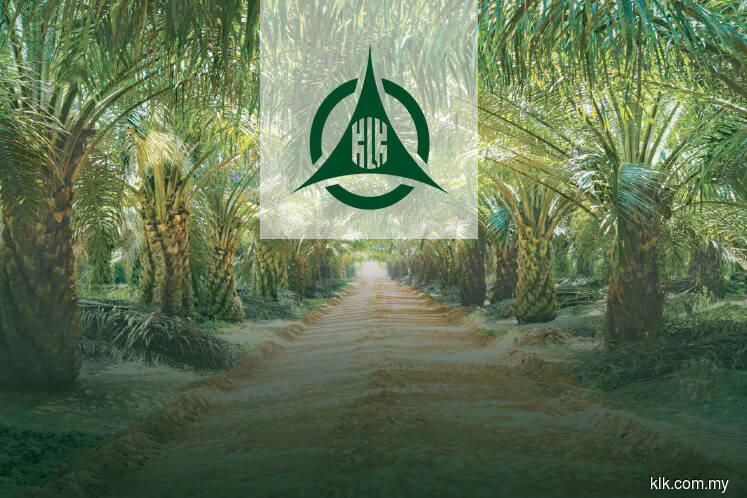 KUALA LUMPUR (Aug 15): CIMB IB Research cuts earnings forecasts for Kuala Lumpur Kepong Bhd (KLK) for the financial year ending Sept 30, 2018 (FY18) until FY20 by 18% to 28% as well as reduces its target price (TP) for the conglomerate to RM24.82, from RM24.86 previously, after earnings for the third quarter ended June 30, 2018 (3QFY18) missed expectations on weaker plantation contributions.
According to CIMB Research's Ivy Ng Lee Fang, the reduction in the earnings forecast was to reflect the lower crude palm oil (CPO) and palm kernel price assumptions as well as the lower fresh fruit bunches (FFB) production growth.
"This leads us to downgrade our SOP (sum-of-parts)-based TP to RM24.82 (implied price-earnings of 31.4 times and 25.9 times for its FY18 and FY19 earnings [respectively])," Ng said in her report today.
Ng noted that KLK posted a 23% year-on-year (y-o-y) decline in the nine-month period ended June 30, 2018 (9MFY18) core net profit due mainly to weaker plantation contribution.
(For KLK's 3Q earnings, see: KLK 3Q net profit rises 26% on better showing by manufacturing, property segments)
"9MFY18's core net profit was below expectations, accounting for only 56% of our full-year estimate and 59% of Bloomberg's consensus, on the back of weaker-than-expected plantation earnings (due to a combination of lower palm product and rubber prices)," she said.
The 9MFY18's core net profit was arrived after excluding the forex losses of RM7.4 million, RM23.5 million in provisions and inventory write-offs, RM2.6 million surplus on disposal of quoted investments and RM25.6 million surplus on government acquisition of its land.
According to Ng, the 9MFY18's FFB output rose 1% y-o-y, below the management's guidance of 5% to 6% growth for FY18, while the average CPO price for the period was RM2,428 per tonne, which is below the Malaysian Palm Oil Board (MPOB)'s average CPO price of RM2,485 per tonne.
"We believe this was due to the export levy of US$50 per tonne incurred by its Indonesian estates," she said.
While the manufacturing segment soared thanks to higher oleo margin as well as higher profit in its property segment, the management of the group has guided that earnings for FY18 are expected to be lower.
As of writing, KLK shares were untraded. The counter last traded at RM24.86 yesterday, giving it a market capitalisation of RM26.5 billion.