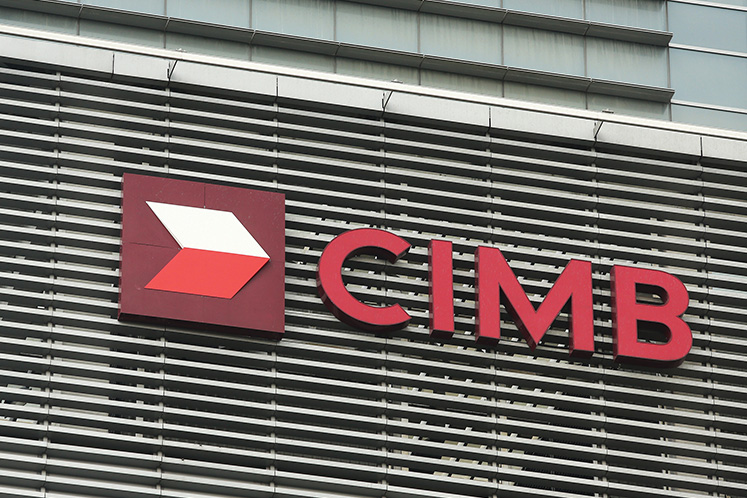 KUALA LUMPUR (Aug 10): CIMB Group Holdings Bhd has received Bank Negara Malaysia's (BNM) approval to incorporate a Malaysia-based joint venture (JV) company as the holding company of Jupiter Securities Sdn Bhd — the platform that will be used for the Malaysia stockbroking business of CIMB and China Galaxy Securities Co Ltd.
In a statement today, CIMB said it and China Galaxy will own equal stakes in the Malaysia JV company through their respective wholly-owned subsidiaries CIMB Group Sdn Bhd and China Galaxy International Financial Holdings Ltd.
"We are extremely pleased to have received regulatory approvals to enable us to place the final piece — our Malaysia stockbroking business — in the CGS-CIMB regional securities partnership," CIMB group chief executive officer Tengku Datuk Seri Zafrul Aziz said in the statement.
"We look forward to harnessing the benefits of shared expertise, digital innovation and market access to raise the game for Malaysia's stockbroking industry.
"Additionally, the Pan-Asian CGS-CIMB partnership will also enable us to scale up and reap even more opportunities, especially digitally, in the stockbroking industry in both Asean and China," he added.
Zafrul said he is confident the partnership will offer better solutions, greater market access and a differentiated value proposition to existing and future clients of the JV, as well as to both China Galaxy and CIMB.
The BNM approval is in relation to the second of the two-part joint venture partnership with China Galaxy. The first part, which relates to CIMB's stockbroking business outside Malaysia, was completed on Jan 18.
CIMB Group's Malaysia stockbroking business comprises institutional and retail brokerage, share margin financing for broking clients, equity financing services and equities research, as well as exchange listed derivative broking under CIMB Futures Sdn Bhd.
On Sept 7 last year, CIMB had announced that it was acquiring the entire stake in stockbroker Jupiter Securities from Olympia Industries Bhd for RM55 million, which will act as the platform for the CIMB-China Galaxy partnership's Malaysian operations in the regional stockbroking business.
The subsidiaries of Jupiter Securities are JS Nominees (Tempatan) Sdn Bhd, JS Nominees (Asing) Sdn Bhd, Jupiter Equities Sdn Bhd and Jupiter Research Sdn Bhd.
CIMB shares closed unchanged at RM5.93 today, with 1.06 million shares done, bringing it a market capitalisation of RM55.54 billion.