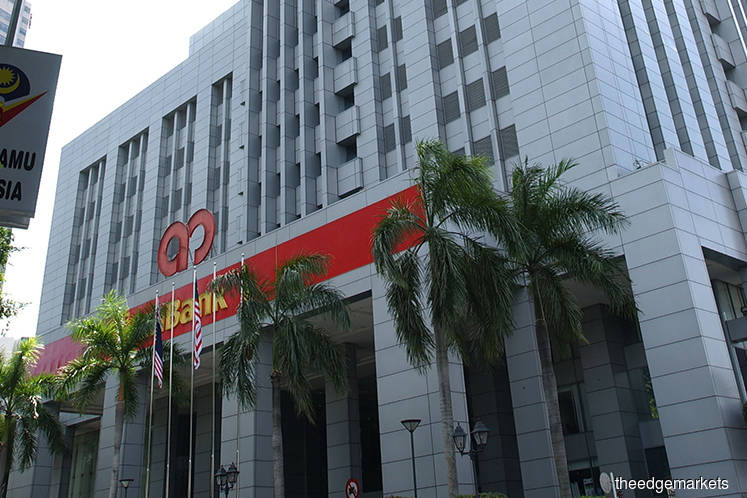 KUALA LUMPUR (May 17): CIMB Investment Bank Bhd has downgraded AMMB Holdings Bhd to "Hold", on concerns related to uncertainties arising from the new government's investigation into troubled 1Malaysia Development Bhd (1MDB).
"We downgrade AMMB from 'Add' to 'Hold' due to the uncertainties arising from the new government's investigation into 1MDB. The potential impact from this would be reputational and regulatory risks," CIMB analyst Winson Ng said in a note to clients today.
Ng has also slashed AMMB's 12-month target price by 30% to RM3.50, from an earlier forecast of RM5.
"The discount is to reflect the concern over the uncertainties arising from the government's investigation into 1MDB," he added.
CIMB's note was following AMMB's conference call briefing with analysts yesterday on how the change in government, following the historic 14th general election, will impact the economy and the bank.
When asked about the impact of the 1MDB investigation, CIMB said AMMB has paid a fine of RM53.7 million, which was imposed by Bank Negara Malaysia in 2015 for weaknesses of its reporting system.
In addition, CIMB said AMMB had also told analysts it has improved its systems for governance of its business, and that it does not receive any letters from local or foreign regulators on the 1MDB investigation.
Based on AMMB's reply, CIMB said it is "still uncertain on whether the bank will be affected by the recent investigation into 1MDB by the newly-elected government of Malaysia."
As for Malaysia's economy, CIMB said AMMB management has painted a positive picture and believes business confidence could improve under the new Pakatan Harapan government, led by Prime Minister Tun Dr Mahathir Mohamad.
For 2018, CIMB noted AMMB is forecasting the country's economy to grow at 5.5%, and the ringgit is expected to trade at a range of RM3.90 and RM3.92, while the FBM KLCI is expected to rise to 1,900 points by year-end.
As for AMMB's exposure to new mega-infrastructure projects, AMMB has told analyst it does not have significant exposure to finance jobs such as the RM55 billion East Coast Rail Line.
"So, the impact could be minimal on the bank, if these projects were to be scrapped or the values of the contracts reduced," CIMB added.
Currently, financing-related infrastructure and government-linked companies account for 8% and 6% respectively of AMMB total loan portfolio, CIMB said.
At 11am, shares of AMMB, which owns and offers banking facilities under the AmBank trade, gained 3 sen or 0.84% and was trading at RM3.61. This values AMMB, the fifth largest bank in Malaysia and controlled by tycoon Tan Sri Azman Hashim, at a market capitalisation of RM10.88 billion.