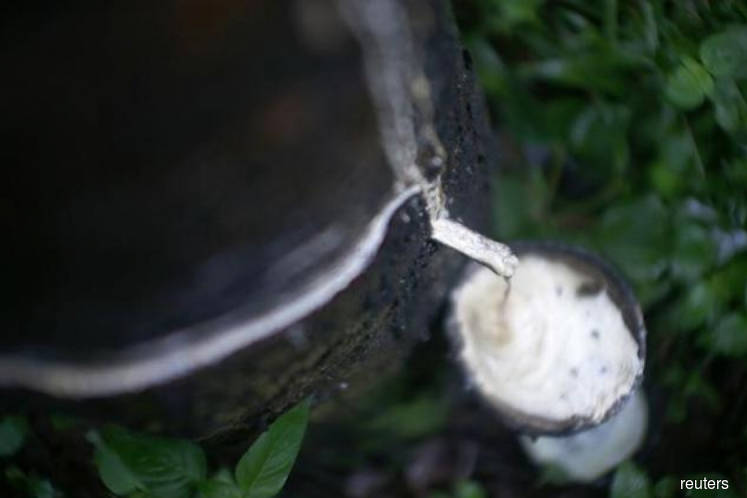 BEIJING (Aug 21): Chinese rubber futures rallied nearly 7% on Tuesday as investors bet on tighter supplies following reports of floods in India's southern rubber-producing region of Kerala.
The most-active rubber contract on the Shanghai futures exchange for January delivery rose 825 yuan (US$120.02) to finish at 12,650 yuan per tonne.
Benchmark Tokyo rubber futures, which set the tone for rubber prices in Southeast Asia, extended gains on Tuesday tracking a strong Shanghai market.
"Rubber had been hovering at low levels for too long. A large volume of capital flew out of other products and went into rubber, pushing up prices," said Tang Xiaonan, an analyst, JLC Network Technology Co Ltd.
India, the world's sixth-biggest producer and second-largest consumer of rubber, was expected to post a sharp drop in its output, as flood hit Kerala, the nation's top rubber producer.
Shanghai rubber were fluctuating around 10,000 yuan per tonne in June and July, before surging in early August due to a shift in most-active contract to January from September.
Tokyo rubber also reported a weekly loss last Friday, settling near a 22-month low.
"The low prices gave investors an opportunity to act on news like India's flood and go bullish on rubber," said Zhao Wenting, an analyst with Dongwu futures.
"But the recovery won't last for long as fundamentals of rubber haven't improved," Zhao said.
The Tokyo Commodity Exchange rubber contract for January delivery finished 2.9 yen (US$0.0262) higher at 172.8 yen per kg.
The front-month rubber contract on Singapore's SICOM exchange for September delivery last traded at 139.0 US cents per kg, up 4.2 cents.
(US$1 = 6.8740 Chinese yuan)
(US$1 = 110.4900 yen)