This article first appeared in The Edge Financial Daily, on June 11, 2018.
For a generation of chefs and food enthusiasts, Anthony Bourdain's book Kitchen Confidential was a passport to the seamy, sexy world of restaurant kitchens.
The celebrated TV culinary and travel journalist died last Friday from an apparent suicide in his hotel room in France, where he was working on a TV show about culinary traditions, according to CNN. He was found by his long-time friend, chef Eric Ripert.
It was a tragic loss for the food world.
It is impossible to overstate Bourdain's impact on how we eat. His CNN show Parts Unknown was a remarkable trip around the globe, from eating messy grilled chicken parts at a Bangkok street market to interviewing Russian dissidents in Moscow and slurping noodles with former president Barack Obama in Hanoi. Yet for many, his power came from his life spent as a hard-partying chef in New York in the 1980s, where he detailed the sex and drugs lifestyle going on behind the kitchen door. Some people can still remember catching a glimpse of the skinny chef, working the line at Les Halles Brasserie in the 1990s. Pronouncements like "bacteria love hollandaise" influenced brunch goers for decades; likewise the revelation that he never ordered fish on Mondays unless at a four-star restaurant.
Chefs and friends paid tribute to him last Friday. — Bloomberg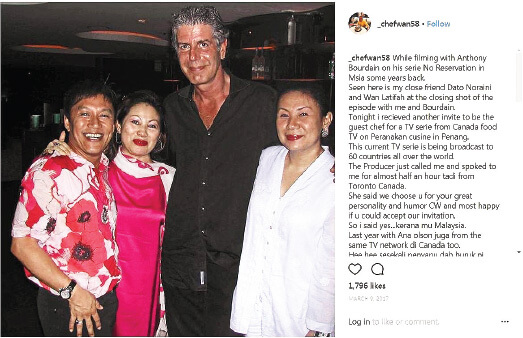 Datuk Redzuawan Ismail — better known as Chef Wan — who was Anthony Bourdain's guest on a show, said he worked hard to crack up the American, whom he thought was the archetypal serious chef figure. Chef Wan was delighted upon learning that Bourdain, during the interview, had commended him for his knowledge on Malaysian cuisine. Chef Wan: 'I remember we had fun filming that episode in Kampung Baru. At the end of the shoot, we exchanged a lot of ideas about food'. — Photo from Chef Wan/Instagram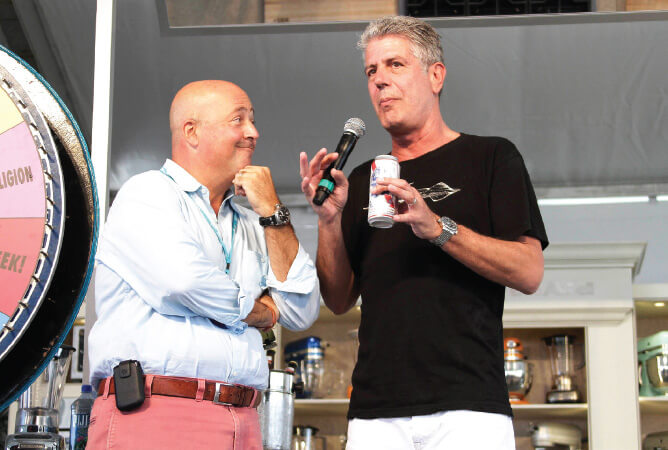 "Tony has been my friend for about 14 years. The personal shock of this is just too immense to comprehend. Here's a man who professionally I believe was the greatest interpreter of culture from music to social justice to movies to, of course, food. My days and nights that I would get to spend with him were filled with the greatest conversations you can imagine. My heart is breaking for his daughter and his family. The pain that he must have been in is just crushing me right now. We have lost one of the greats. I'm sad for my friend. But it's a brutal reminder of the fragility of our humanity." — Andrew Zimmern, host of Bizarre Foods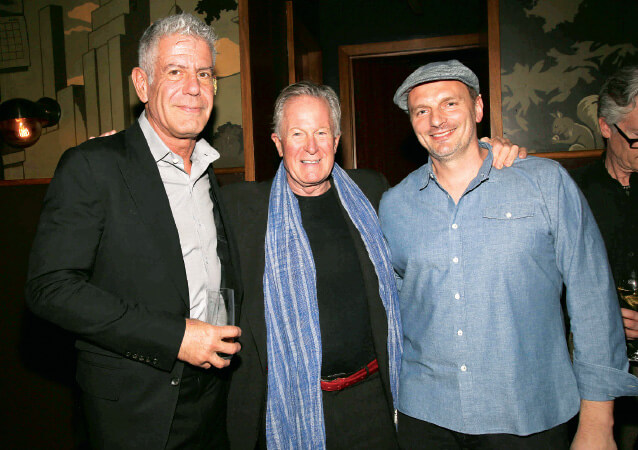 "He was always so entrenched in the New York chef world. His voice was a cook's voice, a chef's voice, was exactly right. At South Beach [Food & Wine Festival] a few years ago, he had this crazy idea to reproduce high-end ocean liner cruise from the '30s. It was the only black-tie event ever at the festival. It was only for about 40 people, a couple grand a ticket, with a whole menu of very classic dishes. Only he could have made that happen. He spent the night talking about dealing with the CIA. to get a visa to go to Myanmar for Parts Unknown." — Andrew Carmellini, co-founder of NoHo Hospitality Group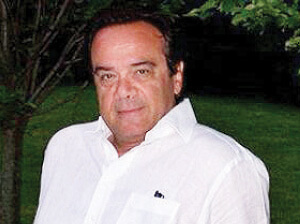 "I loved the guy. I really got to know him when I was opening Coco Pazza Teatro around '93. Anthony was already working at Le Madri. One day he called me, he said, 'I'd like to be executive chef at Teatro.' I said, 'Let's meet.' He came and we smoked Marlboro Reds. It was one thing we had in common. I told him to bring me something he's passionate about. [He later] came to see me, he opened up a container, and it was a beautiful brandade. Somehow he knew that I loved brandade. He used to make a killer one. For a while we picked at the brandade and smoked our cigarettes, and that's when I got to know him — how bright he was. Not just about food. So I gave him the Teatro job. But slowly I came to realise that although he was talented, the pressure of the kitchen was bothering him. While Anthony likes to be among the people, he was not the leader. One night I walked into Teatro and the dining room was full, but there was no food on any of the tables. I went into kitchen, and Anthony said, 'I can't be here, salad this, salad that.' I said, 'I'll expedite, you get behind the line.' We managed to serve dinner. After that, we took a walk and smoked on 46th Street. He said, 'I'm leaving, I'm going to take a break, maybe I'm going to cook some French.' And then, all of a sudden he wrote a book (Kitchen Confidential, in which Luongo is famously portrayed as the 'Dark Prince of Italian Fine Dining'). The last time I saw him, a couple months ago, he talked about how happy he was to be a dad. We need more people like Anthony Bourdain in this world." — Pino Luongo, chef-owner of Coco Pazzo
"Anthony was my best friend. He was an exceptional human being, so inspiring and generous. One of the great storytellers of our time who connected with so many around the world on a level rarely seen. He brought us all on some incredible journeys. I pray he is at peace from the bottom of my heart. My love and prayers are also with his family, friends, loved ones and everyone that knew him." — Chef Eric Ripert, via Instagram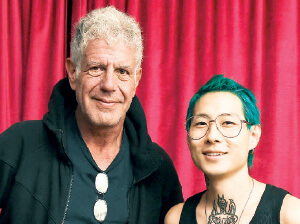 "His aura was toughness but inside he was a soft person. It's crazy to have someone like him rooting for you. I got to work with him on The Mission Chinese Food cookbook, and also the show Mind of a Chef, and then on his documentary Wasted. He was such a positive supportive influence. He made you want to be fearless. The funny thing is, when you spent time with him, you weren't talking about where to find the best khao mun gai (chicken rice). Or maybe it would come up, on the way to talking about something else. I think what he would say to us all right now, as we're grieving. He'd say something funny. And profane. In a really smart way." — Danny Bowien, chef and co-owner of Mission Chinese Food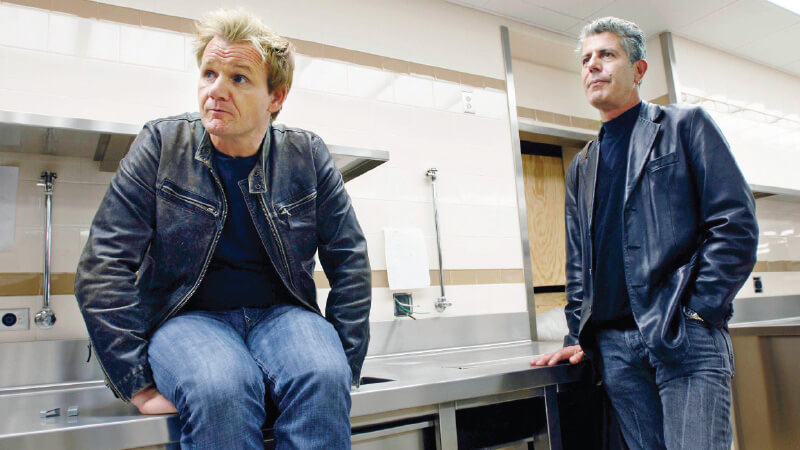 "Stunned and saddened by the loss of Anthony Bourdain. He brought the world into our homes and inspired so many people to explore cultures and cities through their food. Remember that help is a phone call away." — Chef Gordon Ramsey, via Twitter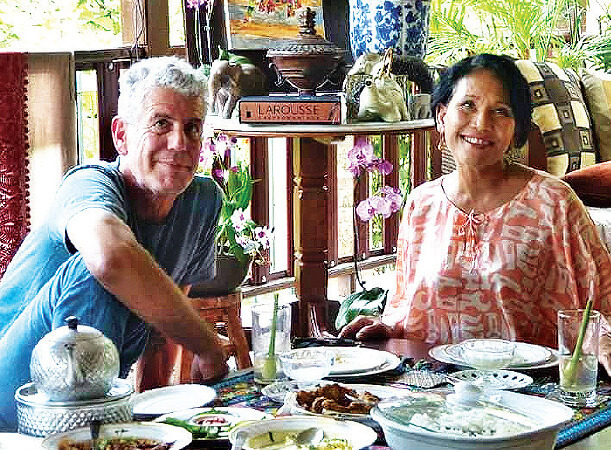 Touching hearts and lives across the globe
I discovered Anthony Bourdain by accident and since then I have never missed an episode. My husband and I have a disabled son so we will never get to travel the world but with his show we got to see all these beautiful countries through his eyes. He has inspired us to be more open-minded. We will very truly miss him!!! — Hicham & Elizabeth Hess (Orlando, Florida)
Being from the Middle East it was great seeing Anthony showing the better side of the region. He always found the beauty in even the most ugly places in the world yet at the same time made you aware of the ugliness. He inspired me to grow through experiencing different cultures. — Edmund Karam (Newport Beach, California)
Anthony showed me how truly connected we all are. Food, family, ritual, in every culture we all share this instinctive desire to break bread. I loved his humour and frank, open, passionate storytelling. This quote says it all: "Do we really want to travel in hermetically sealed popemobiles through the rural provinces of France, Mexico and the Far East, eating only in Hard Rock Cafes and McDonalds? Or do we want to eat without fear, tearing into the local stew, the humble taqueria's mystery meat, the sincerely offered gift of a lightly grilled fish head? I know what I want. I want it all. I want to try everything once." — Amy Green
Anthony Bourdain opened my eyes,arms and the food of cultures of the world. To see beauty in our differences even in its oddness to your own. He helped me understand and see people are people wherever you may go. His show taught me to not be afraid to travel and learn other cultures and embrace others cultures with an understanding and accepting heart. — Tim Johnson (Six Nations Indian Reserve, Ontario, Canada)
He made me feel better about life when I was low through appreciation of simple street food and appreciating of simple lives all over the world. Will be missed so much by me. — Gary (Sheffield, England)
When Anthony did his story on Vietnam, he brought the human factor into it. A couple of my best friends that are Vietnam combat veterans: they were in the heart of it. I never cared for that country because of what lingers on with my friends, it never goes away. I have to say, he changed my thinking, he brought the human factor into it. Made me realise we're all people in the end, we're all the same. Nobody is better that anybody else. — Mark Benninghoff (Crete, Illinois)