This article first appeared in The Edge Financial Daily, on June 1, 2018.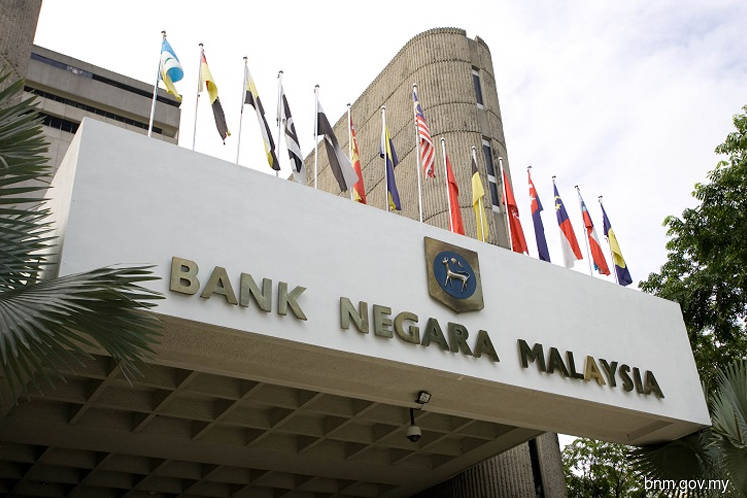 KUALA LUMPUR: Business loan growth increased by 3.1% year-on-year in April, compared with 1.9% in March, thanks to higher loan growth across most sectors, said Bank Negara Malaysia (BNM).
In its monthly highlights for April released yesterday, BNM said household loan growth remained steady at 5.7% versus 5.6% in March.
Net financing growth increased by 7.2% in April, from 6.8% in March, driven by the higher growth in both net outstanding issuances of corporate bonds and outstanding banking system loans of 14.3% and 4.8%, respectively.
This compares with March's growth of 14.1% and 4.4%, respectively.
"In April, domestic financial markets remained orderly despite non-resident portfolio outflows stemming from cautious investor sentiments following rising US Treasury yields and uncertainties leading up to the 14th general election," said BNM.
The central bank noted that this resulted in a weaker ringgit, which had depreciated by 1.6% against the US dollar, while the five-year Malaysian Government Securities (MGS) yield increased by 24.5 basis points.
Foreign exchange (FX) swap volume increased by US$3.8 billion (RM15.12 billion) to US$124.7 billion, largely driven by higher non-resident portfolio investment hedging activities ahead of the general election in early May.
The average one-month USD/ringgit swap point in April was unchanged at 40 points compared with March, as financial markets expected policy rates to remain firm during the month, said the central bank.
BNM noted that the banking system's capitalisation remained strong as financial institutions are well-positioned to withstand macroeconomic and financial shocks, with excess capital buffers of RM138.2 billion as at April 2018.
As at April 2018, the total capital ratio stood at 17.2%, while the Tier 1 Capital Ratio and Common Equity Tier 1 Capital Ratio were at 13.8% and 12.9%, respectively.
"The slight moderation in capital adequacy ratios between March and April 2018 was largely attributable to the payment of dividends by banks and the maturity of capital instruments," said BNM