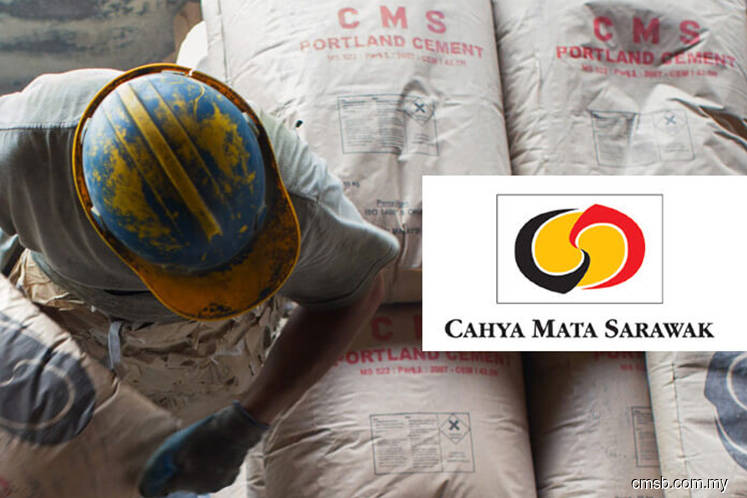 KUALA LUMPUR (May 21): Bursa Malaysia has again suspended the proprietary day trader (PDT) and intraday short selling (IDSS) activities of Cahya Mata Sarawak Bhd (CMSB) for the rest of the day, after the last done price had dropped by more than 15 sen or 15% from the reference price.
"The PDT and IDSS activities will only be enabled the following trading day, i.e.  Tuesday, May 22nd  at 8:30 am," Bursa Malaysia informed in a filing today.
CMSB — which was perceived to have links with the former Barisan Nasional coalition — has dropped 68 sen or 27.42% to RM1.80, for a market capitalisation of RM1.92 billion. It currently dominates Bursa Malaysia's top losers list.
On Friday, PDT and IDSS trading had also been suspended for the same reason.
In a statement yesterday by CMSB's group chief executive officer, Datuk Isaac Lugun, said multiple reasons had been attributed by research houses for the collapse in the share price on Friday, however there was no consensus that it was a single event, as CMSB had been one of many stocks to face severe selling pressure post General Election.
Some of the multiple reasons put forth by research houses included a possible reaction to a statement by the Democratic Action Party suggesting for the concession for state road maintenance in Sarawak to be awarded in an open tender format.
In responding to this, Lugun said "Renewal of the concession has received strong support from relevant overseeing agencies and CMSB is in the final stages of concluding the new long-term concession agreement itself."
Lugun said CMSB's business fundamentals remain in tact, and is confident that its concession will be renewed.
"Given current uncertainties going forward as to the federal government's policies, equity markets are likely, in our view, to remain volatile and edgy, but assuming the federal government – as we hope will be the case – keeps Malaysia growing economically with sound fiscal policies and addresses the people's other concerns, we would expect confidence in Malaysian equities to return to an even greater level.
"If on the other hand, Peninsula Malaysia faces issues, Sarawak with its strong financial reserves and stable State government is well positioned to keep Sarawak's growth and investment plans intact," said Lugun.