This article first appeared in The Edge Financial Daily, on April 26, 2018.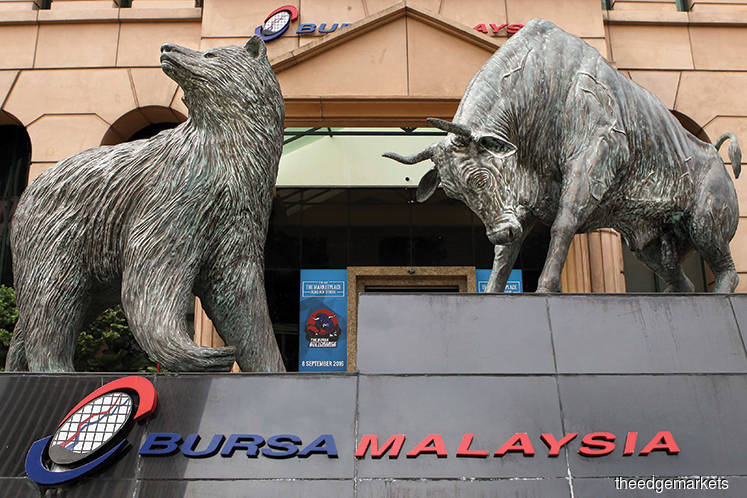 KUALA LUMPUR: Bursa Malaysia Bhd reported a 12.6% increase in net profit to RM63.78 million in the first quarter ended March 31, 2018 (1QFY18) from RM56.63 million a year ago, driven by a higher profit in the securities market segment.
Bursa posted a 7.5% year-on-year (y-o-y) increase in operating revenue of RM144.8 million — its highest-ever since listing in 2005.
This resulted in higher earnings per share of 7.9 sen in 1QFY18 from seven sen in 1QFY17. Quarterly revenue also grew 5.6% to RM150.71 million in 1QFY18 from RM142.69 million a year ago.
In a filing with Bursa Malaysia yesterday, Bursa said the securities market segment's profit rose 16.3% to RM93.9 million in 1QFY18 from RM80.8 million in 1QFY17, mainly due to higher trading revenue and higher listing and issuer services fee income.
"Trading revenue increased 13.5% y-o-y to RM76.3 million in 1QFY18. The current quarter under review also saw a higher average daily trading value for on-market trades and direct business trades of RM2.93 billion compared with RM2.54 billion in 1QFY17," it added.
Listing and issuer services revenue increased 22.9% to RM15.6 million in 1QFY18, mainly due to higher listing fees, as well as perusal and processing fees earned from higher number of corporate exercises and structured warrants listed in 1QFY18.
Depository services revenue increased 7.3% to RM10.5 million in 1QFY18 due to higher CDS custody fees.
However, the derivatives market segment's profit came in 10.7% lower at RM13.3 million in 1QFY18, compared with RM14.9 million in 1QFY17, mainly contributed by lower trading revenue.
"Trading revenue declined 10.5% to RM19 million in 1QFY18 from RM21.2 million in 1QFY17, due to lower number of contracts traded. A total of 3.3 million contracts were traded in 1QFY18 compared with 3.79 million contracts in 1QFY17," said Bursa.
Bursa chief executive officer Datuk Seri Tajuddin Atan said it expects the positive momentum in the market to continue and also to achieve a sustainable performance for the current financial year.
"The securities market segment is expected to be resilient, given the economy's strong fundamentals and the continued improvements in corporate earnings into 2018. "Nevertheless, domestic and external factors such as monetary policy shifts in advanced economies and rising trade protectionism by major trading partners may continue to influence trading volatilities in the local market," it noted.
In the derivatives market, Bursa is predicting that trading and hedging activities will continue to be influenced by the volatility in commodity prices and the underlying equity market.
As for the Islamic capital market, Bursa will continue promoting syariah-compliant investing on the Bursa Malaysia-i platform.