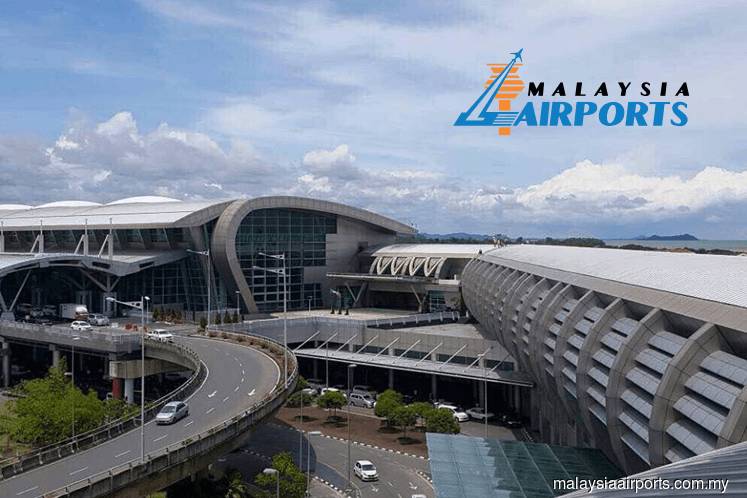 KUALA LUMPUR (July 26): Having a separate airport specifically to cater for low cost carriers (LCC) will increase connecting time with the existing two terminals under the KL International Airport (KLIA), says Malaysia Airports Holdings Bhd (MAHB).
In its second statement today, MAHB said the International Air Transport Association (IATA) and Airports Council International (ACI) have recommended that where feasible, existing terminals should be fully utilised before new ones are built.
"It also recommends where possible that the operations be contained within a single terminal to allow for the lowest possible minimum connecting time (MCT) for connectivity and hub development," it said.
MAHB said a lower MCT is a catalyst for more airline operations offering connectivity and compounded growth.
"Building a strong hub is not about facilitating a single airline business model. It involves the seamless integration and connectivity of all systems and network of airlines," it said.
"In other words, this means that as many airlines as possible should be seamlessly connected, preferably through a single terminal, or for bigger passenger volume through integrated terminals so that connecting times are minimised resulting in a seamless connectivity," it added.
MAHB then said the willingness of AirAsia Group Bhd, as a crucial player in the local aviation industry, to integrate operations with other airlines in the Malaysian network could be the turning point for the industry, and increase traffic growth.
"Having separate terminals for LCCs may not be the only solution for collective growth of the aviation industry and for increasing passenger experience," it said.
In the case of KLIA, MAHB said the Main Terminal's MCT has more than tripled since the addition of its second terminal — first with the LCCT and subsequently klia2.
As KLIA's Main Terminal and klia2 are not fully integrated, MAHB said the MCT is more than three hours.
In contrast, MAHB said Singapore's Changi International Airport has consolidated its operations into an integrated connected environment where LCCs are seamlessly integrated with full service carriers.
"This has ensured that MCT is mostly 60 minutes across all its terminals. KLIA's MCT is also currently longer when compared to Hong Kong International Airport and Soekarno Hatta International Airport, Jakarta," MAHB said.
As this situation in KLIA continues, MAHB warned that there will be a "progressive reduction" of KLIA's visibility in the airline Global Distribution System (GDS) due to lower connections and longer MCT.
MAHB further explained that GDS assists in global flight bookings and a high MCT will push KLIA's visibility to the lower levels.
"This lack of global visibility may result in KLIA becoming a feeder airport to the rest within the region instead of getting stronger as a global hub. As such, it is in the nation's interest to take a leaf out of Changi's books by encouraging full connectivity between all airlines," it said.
MAHB said this same strategy has proven effective at the Kota Kinabalu International Airport (KKIA) when it consolidated all operations within a single terminal back in 2015.
The MCT at KKIA is now 60 minutes, according to the airports operator, as compared to more than three hours when operations were segregated in Terminal 1 (T1) and Terminal 2 (T2).
"Proof of the success of this strategy lies in the strong growth that KKIA achieved after the consolidation of T1 and T2 operations," MAHB said.
"A disintegrated environment will be a regressive step for the Malaysian aviation industry," it added.
MAHB's share price fell seven sen or 0.77% to close at RM9.03 today, giving it a market capitalisation of RM14.95 billion.
Meanwhile, AirAsia gained 11 sen or 3.24% to settle at RM3.51, valuing the group at RM11.73 billion.