This article first appeared in The Edge Financial Daily, on April 13, 2018.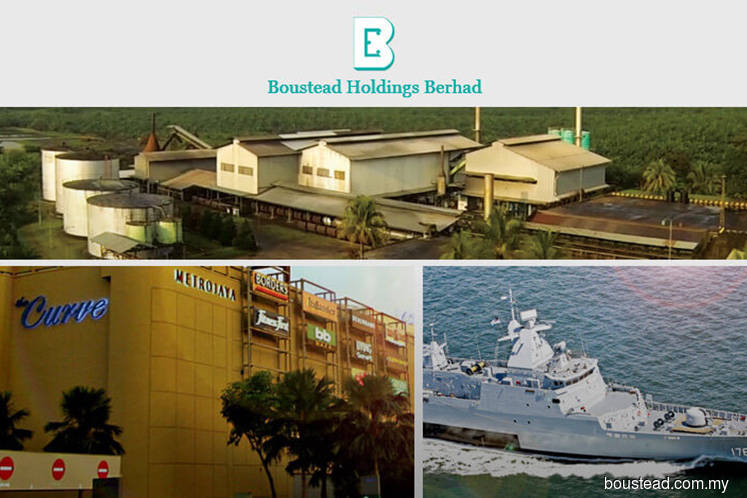 KUALA LUMPUR: Boustead Holdings Bhd expects a normalised profit growth of about 20% for the financial year ending Dec 31, 2018 (FY18), driven by growth across most of its core business segments.
The group's pre-tax profit crossed the RM1 billion mark in FY17 at RM1.11 billion, boosted by a gain of RM555 million from the disposal of a plantation land.
Excluding the extraordinary item, its normalised profit for FY17 stood at RM545 million.
For FY17, profit after tax attributable to shareholders rose by 56.7% to RM923 million from RM589 million the year before.
Boustead deputy chairman and group managing director Tan Sri Lodin Wok Kamaruddin said the plantation segment under Boustead Plantations Bhd will continue to be the major contributor to the group.
"The plantation segment has always been the major contributor to growth and will continue to be. The contribution would be even higher if we get to dispose of more estate land," he said at a press conference following the group's annual general meeting yesterday.
He said the division is also looking for new land and aims to hit 100,000ha within the next two years, adding that Boustead is looking at Sabah for potential acquisitions, considering the higher prices for land in Peninsular Malaysia and the issues faced in Sarawak related to the natives.
Its pharmaceutical segment — under Pharmaniaga Bhd — is another avenue for growth for the group and could potentially overtake its other segments in terms of profit contribution.
In FY17, the pharmaceutical and property segments were the smallest contributors with each segment contributing 4.8% of the group's pre-tax profit.
The largest contributor was the plantation segment (65%), followed by trading and industrial (11.8%), heavy industries (6.5%), and finance and investment (6.3%).
"Prospects for the pharmaceutical segment are bright with our halal business and expansion in Indonesia.
"With the existing concession and the expansion into new markets, contributions from the pharmaceutical segment could potentially overtake some of the other segments," said Lodin.
For the property division, Boustead will launch properties worth RM1.5 billion in gross domestic product this year across three locations, namely Kuala Lumpur, the Klang Valley and Johor.
Meanwhile, he said the shipbuilding segment will take some time before seeing significant growth following the restructuring and streamlining initiatives.