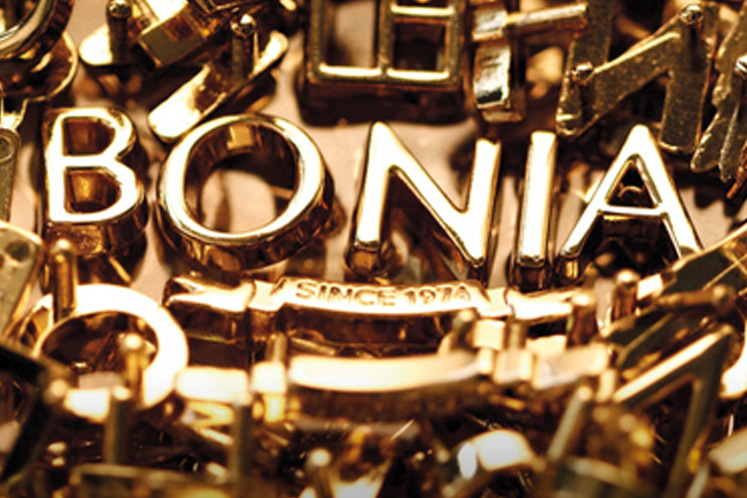 KUALA LUMPUR (Aug 28): Bonia Corp Bhd founder Chiang Sang Sem will leave his position as group executive chairman and chief executive officer effective Sept 1.
Sang Sem, 65, will remain with the group as executive director. Chiang May Ling, 30, daughter of Sang Sem, will assume the role as alternate director to Sang Sem.
According to Bonia's Annual Report 2017, Sang Sem was appointed to the board of directors on June 16, 1994. His involvement in the leather industry spans a period of over 40 years.
In a Bursa Malaysia filing today, Bonia said Datuk Mohamed Khadar Merican, 62, will assume the role of senior independent non-executive chairman on the same day.
Mohamed Khadar brings with him more than 35 years of experience holding various senior management positions in Pernas International Holdings Bhd between 1988 and April 2003, including those of president and chief operating officer. He currently holds directorships in AirAsia Group Bhd, Thai AirAsia Co Ltd, Sona Petroleum Bhd and Rashid Hussain Bhd.
At the same time, Datuk Chiang Heng Kieng, 56, brother of Sang Sem, will step down from the position of group managing director of Bonia on Sept 1. He will be re-designated as a non-independent non-executive director.
Heng Kieng was appointed to the board of Bonia on June 16, 1994. 
Chiang Fong Chyen, 38, a nephew of Sang Sem and Heng Kieng, will assume the role as the alternate director to Heng Kieng.
Meanwhile, three directors, namely Datuk Shahbudin Imam Mohamad, 75, Datuk Ng Peng Hong @ Ng Peng Hay, 66, and Chiang Sang Bon, 63, have resigned, citing a change in commitment at their personal level.
In a separate filing, Bonia also announced the appointment of Lim Saw Imm as independent and non-executive director.
Bonia shares closed unchanged at 43 sen today, with 344,500  shares done, for a market value of RM346.43 million.