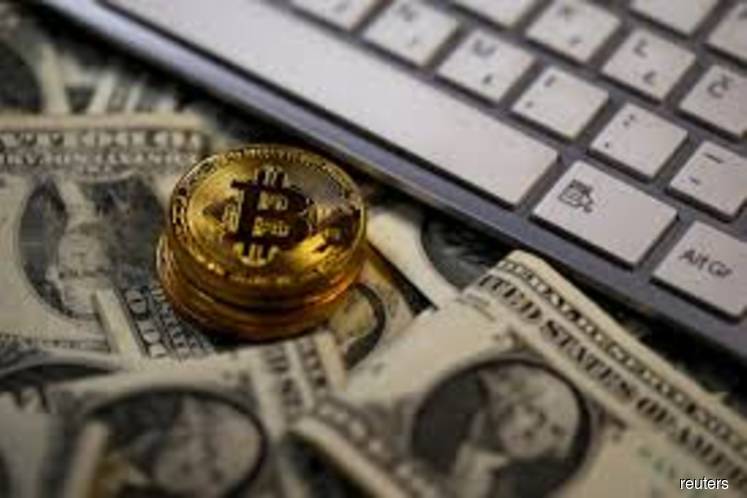 HONG KONG(Nov 28): Bitcoin is headed for the biggest gain since July, providing some welcome relief to battered cryptocurrency investors — but it may be too soon to call a bottom.
That's the assessment of Kenetic Capital's Jehan Chu after the largest digital token rallied on Wednesday, climbing as much as 11% to US$4,171. It closed at US$6,302 in October. Gains in Ether, Litecoin, Zcash and XRP helped propel the Bloomberg Galaxy Crypto Index to a 10% increase, paring this month's rout to 34%.
"What we are seeing is not yet a bottom but a short-term buying opportunity," said Chu, managing partner at Kenetic Capital, a blockchain investment and advisory company. "Until we have broader adoption of decentralized applications, it will be hard to find a firm floor."
One technical indicator had suggested Bitcoin was due a short-term bounce. The cryptocurrency's relative strength index dropped to a record this month, according to Bitstamp prices that incorporate weekend trading, signaling it may have fallen too fast.
Bitcoin is on course for its largest advance since July 24, according to Bloomberg composite prices.
More recent cryptocurrency coverage:
Bitcoin's deepening crash now rivals its worst bear markets
Dimon and Buffett have the last laugh on Bitcoin: Lionel Laurent bitcoin crypto-carnage won't be quelled by VanEck's ETF concept
How bitcoin's crash compares to history's biggest bubbles: Chart Matt Levine's money stuff: Don't send your bitcoins to ISIS