This article first appeared in Forum, The Edge Malaysia Weekly, on November 27, 2017 - December 03, 2017.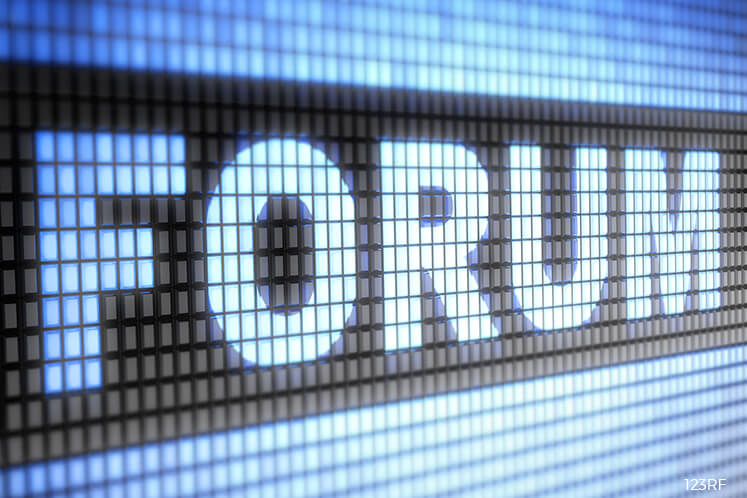 Last week, some 30 leaders who will stand as candidates in the next general election pledged to declare their assets in exchange for election funding from Invoke, the political activism group headed by whistle-blowing PKR vice-president Rafizi Ramli.
There is much to be said in favour of asset declaration by public officials, despite the reservations and doubts that continue to be expressed about the practice.
To be sure, concerns about the invasion of privacy and risks to personal safety that can arise from open access to the financial data of public officials do hold some water.
However, when weighed against the deterrent effect of financial scrutiny on corruption and abuse of power, its many benefits for the public interest are very much obvious.
The European Court of Human Rights provides guidance on the issue of the right to privacy in a 2005 judgment on a complaint brought by a local council member from Poland.
The court found that the requirement to submit the asset declaration and its online publication were indeed an interference with the right to privacy, but that it was justified, and the comprehensive scope of the information to be submitted was not excessively burdensome.
The court "considers that it is precisely this comprehensive character which makes it realistic to assume that the impugned provisions will meet their objective of giving the public a reasonably exhaustive picture of councillors' financial positions ... that it is designed to discourage attempts to conceal assets simply by acquiring them using the name of a councillor's spouse".
Nevertheless, it is noteworthy that asset declaration is only one element in a well-functioning system of good governance.
It can only be effective when public scrutiny of assets occurs in the context of meaningful engagement in the democratic process, an ethically sensitive society and an institutional framework that is responsive to public opinion.
For Malaysia in its present state of weakened accountability, the Invoke campaign certainly plays both a powerful symbolic function and an important strategic one.
In terms of symbolism, it can inspire a new generation of public-spirited individuals to step into leadership roles and plant the seeds of a political culture free of corruption.
Related to this is a strategic opportunity. If the voters are ready for it, they can choose to back only those candidates who can pass the test of public scrutiny of their assets.
Provided that a significant mass of voters show the gumption to endorse this benchmark, it can set the nation on a path towards the higher standard of governance that is needed to secure the future for the next generation. This draws attention to the ground reality of voter behaviour, which can be found to be often shockingly blasé about even egregious corruption and abuse of power.
Yet, once in a while, a sufficient number of the people wake up to the realisation of the moral danger facing their generation and decide to do something about it.
A 2015 Transparency International report on successful anti-corruption reforms concludes that there is no silver bullet against corruption.
However, the best results are seen where there is a combination of complementary measures, that is, top-down and bottom-up approaches, and the interaction of simultaneous reform initiatives.
This is broadly the recommendation of a 2015 policy brief by the Institute for Democracy and Economic Affairs on improving Malaysia's asset declaration system.
Drawing on the experiences of various countries, the brief asserts that an effective asset declaration system can prevent conflict of interest and detect abuses.
It notes that while there are currently five categories of public officials in Malaysia that undertake asset declaration, the rules need to be strengthened to make them more effective.
Based on best practices, the features of a sound asset declaration system are:
It encompasses the dual objectives of detecting conflicts of interest and illicit enrichment.
The system is backed by a legal framework.
It applies to all branches of government annually and covers a large scope of assets.
The system has an effective monitoring and verification mechanism.
The system has an effective and enforced sanctions mechanism.
The system allows public access of assets declared.
From this synopsis, it is clear that Invoke's initiative, albeit commendable, is just the starting point of a broad reform agenda that must be pursued to its logical conclusion.
This requires buy-in, dedication and commitment from multiple stakeholders to be brought to fruition.
It bears emphasising that the rules need to encompass all aspects of public office, so that they can effectively prevent even the angels, if any, among those holding positions of trust from falling for the darker allures of privilege and authority.
The Malaysian Socialist Party can take credit for setting the pace in this area as its elected representatives have publicly declared their assets every year since the 2008 general election.
The state governments of Selangor and Penang have given this initiative a little nudge by introducing voluntary declarations by their executive councilors.
Although these declarations do not go far enough since they do not cover the assets and liabilities of the representatives' immediate family members, for example, their value lies in highlighting the principle that public officials must be open to financial scrutiny to discourage the twin risks of illicit enrichment and conflict of interest that follow their every step in public life and even afterwards.
In the federal government, cabinet members, top government officials, civil servants and special officers to ministers are required to declare their assets, but none of these are made public.
As the Invoke campaign acquires more life with the approach of the 14th general election, a surge in interest in the financial health of all candidates might be in the offing.
If that happens, Malaysians could imagine a day when the public declaration of assets and liabilities would be a basic feature of the electoral system at all levels.
---
R B Bhattacharjee is associate editor at The Edge Malaysia
Save by subscribing to us for your print and/or digital copy.
P/S: The Edge is also available on Apple's AppStore and Androids' Google Play.