This article first appeared in The Edge Financial Daily, on February 9, 2018.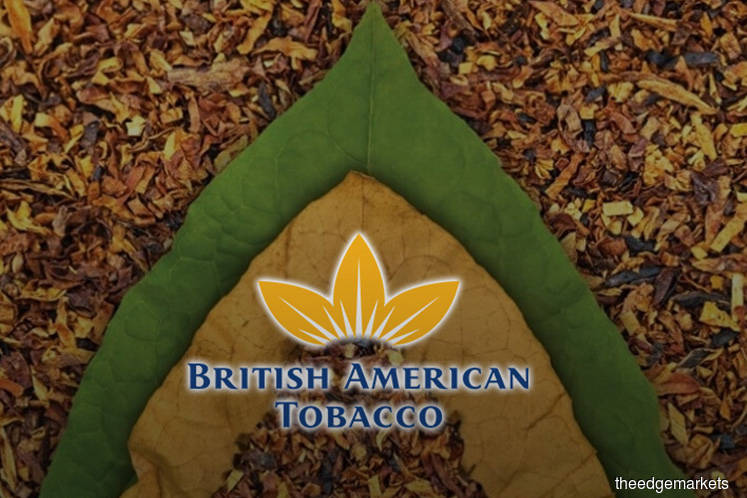 British American Tobacco (Malaysia) Bhd
(Feb 8, RM32.54)
Upgrade to buy with a lower target price of RM37.00: British American Tobacco (Malaysia) Bhd's (BAT) market share of the total legal market was 54% at the end of the third quarter of financial year 2017 (3QFY17) ended Sept 30, 2017 (-3.1 percentage points versus FY16). We expect BAT to gain market share with the launch of Rothmans.
The unaffordable cigarette prices in the legal market (about RM17.00 for premium brands) have seen consumers seek cheaper alternatives in low-cost options or illicit cigarettes. As BAT did not offer a low-cost option until October 2017, BAT's market share declined from 57.1% in FY16 to 54% in 3QFY17 of the total legal market. BAT will attempt to regain market share with the launch of Rothmans. Rothmans was launched in October 2017, priced at RM12 per a 20-stick pack. Philip Morris International Inc's and Japan Tobacco International Bhd both already offer low-cost options with Chesterfield (RM12 per a 20-stick pack) and LD (RM11.50 per a 20-stick pack), respectively. While we are positive about Rothmans' prospects going forward, we expect it to cannibalise BAT's premium brands, which will result in narrower margins.
We opine the likelihood of a hike in tobacco excise duty as low in the short term. Note that since the excise duty hike of 40% in November 2015, illicit cigarettes' market share ballooned to a high of 59.2% of total market share. This has led to the government collecting significantly lesser taxes from tobacco products despite the higher excise duty. Raising excise duty again would further risk boosting the illicit-cigarette market and potentially reducing the government's income from tobacco tax collection.
BAT's management has shared that the tobacco industry players are still in talks with the government for the introduction of 10-stick packs in an effort to combat the prevalence of illicit cigarettes. We are neutral about this as we believe that the driver of demand for illicit cigarettes is still their affordability.
We reduce FY18-FY19 forecasts by 4.2% to 5.5% to account for an increased number of consumers switching to value-for-money brands from premium brands. We expect BAT to face short-term margin squeeze from consumers down trading from premium brands to Rothmans. We do not expect illicit cigarettes' market share to continue to grow any further as it appears to have hit a ceiling. Despite this, we reckon BAT is trading below its fair value. At the current price level, BAT's dividend yields an attractive 6.2%. — Hong Leong Investment Bank Research, Feb 8