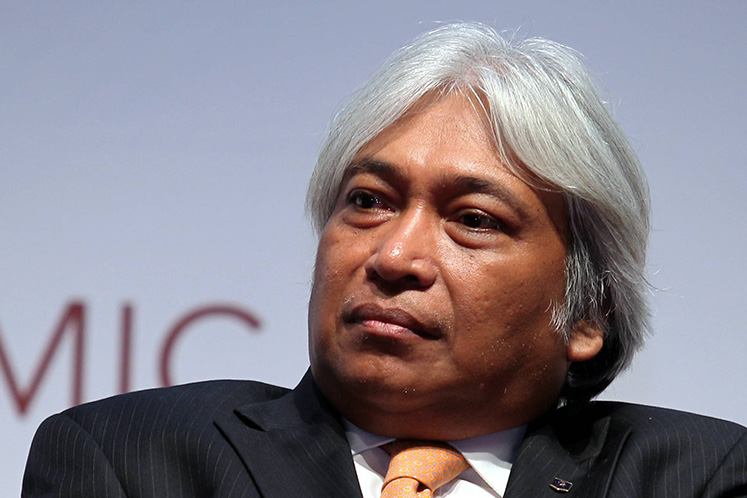 KUALA LUMPUR (Nov 17): Malaysia's central bank Governor Muhammad Ibrahim said any adjustment to its monetary policy would be a "normalization" rather than tightening, as authorities prepare the market for possible higher interest rates.
Amid signs of a stronger economy and rising price pressures, Bank Negara Malaysia is considering moving away from the loose monetary policy that's helped cushion the Southeast Asian nation in recent years. The central bank hinted at that move in a policy statement last week when it kept its benchmark rate unchanged at 3 percent.
    
"Once economic growth is entrenched, economic expectation is positive, inflation is within what we've expected and financial imbalances have not increased significantly or becoming a problem, it gives us a bit of flexibility to adjust the degree of monetary policy accommodativeness," he said in Kuala Lumpur on Friday.
"It's not a tightening, but rather, a normalization of interest rate," he said. "So that give us a bit of flexibility if those factors are in place."
The governor was speaking at the release of data for gross domestic product, which rose 6.2 percent in the third quarter from a year ago, the fastest pace since 2014. Growth was mainly driven by a recovery in exports and strong growth in private consumption, investment and government spending.
Inflation, which accelerated to 4.3 percent in September, will remain elevated in coming months because of rising global oil prices, the central bank said.
Interest rates, after adjusting for inflation, have been negative for almost a year and if "it's too long, it will be a concern," Muhammad told reporters.
"That's why I indicated that we need to look into the degree of our accommodativeness in our monetary policy," he said. "Definitely it will depend on data when we look at it in the future"