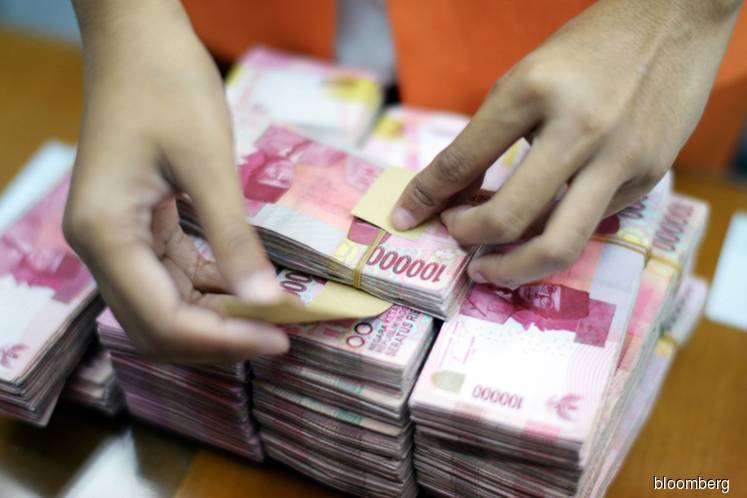 (Sept 4): Indonesia's central bank is intensifying its fight to protect the nation's currency and bonds with a slew of measures that include more hedging tools.
Bank Indonesia plans to soon introduce overnight index swaps and interest-rate swaps to widen its pool of hedging tools for investors, exporters and banks. The central bank will also start offering a one-month tenor foreign-exchange swap hedging facility, said Nanang Hendarsah, executive director for monetary management.
Four interest-rate hikes since May and direct market intervention have failed to halt the slump in the rupiah to its 1998 financial crisis level, forcing Bank Indonesia to be more innovative in fighting the contagion sweeping the emerging markets. Gripped by fear of further weakening in the currency, importers and exporters are chasing dollars and the monetary authority will remain the sole supplier of green bucks, according to PT Bahana Sekuritas.
Planned Measures: Tools Unveiled
Introduction of OIS, IRS Foreign-exchange swap hedging in 3-month, 6-month and 9-month tenors
Launch of 1-month tenor currency swap hedging
New overnight interbank benchmark rate 
Starts 9-month and 12-month certificates, known as SBI, to allow foreign investor participation 
Scraps deposit certificates or SDBIs 
Call spread options and swaps
Reducing minimum value of foreign-exchange swap transactions to US$2 million
"Indonesia has more companies with dollar liability compared to those who are willing to hedge their foreign-exchange earnings, creating an imbalanced market and costly hedging," said David Sumual, an economist at PT Bank Central Asia in Jakarta. "Indonesia needs to establish the market while the government expedites structural reform."
Bank Indonesia has drained billions of dollars from its reserves to halt the currency rout and increased the frequency of foreign-exchange swap auctions from July to boost liquidity in the banking system. It has also taken steps to lower the hedging cost with the volume of rupiah injected into the market surging almost thirteen-fold in about a month.
A new overnight benchmark rate for interbank lending was started from Aug 1. The new rate known as Indonia is meant to serve as the basis for commercial lenders to set their prime lending rates. The initiatives are working but raising awareness among exporters and importers about benefits of hedging will be critical to managing liquidity, according to Darmawan Junaidi, treasury director of PT Bank Mandiri.
While overnight index swap rates will serve as an indicator for short-term dollar financing, the interest-rate swaps may help lower hedging costs further. Bank Indonesia last month relaunched long-term tradable certificates, which allow participation of non-residents, and slashed minimum transaction size of foreign-exchange swap hedging to US$2 million, from US$10 million, to steer firms away from purchasing dollars in spot market.
Still, the supply of dollars in the market is less than ideal, according to Benny Soetrisno, chairman of the Indonesian Exporters Association. More companies may sell dollars if the rate for foreign-exchange swap hedging was around 4.5%, he said. Bank Indonesia's latest forex swap auction for three-month tenor was set at 4.84%.
"A rigid policy approach of coercing business to exchange their dollars at all costs, in our view, might not be effective," Satria Sambijantoro, chief economist at Bahana wrote in a note on Aug 31. "They will only be willing to exchange their dollars, when they see rupiah as already undervalued and there is room for currency strengthening — or at least currency stabilization in the short-run."