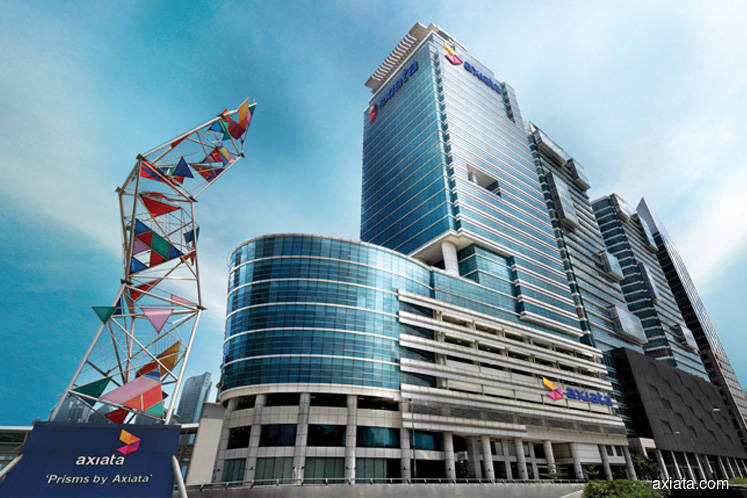 KUALA LUMPUR (Aug 24): Axiata Group Bhd is planning to expand its fixed wireless broadband aggressively throughout Peninsular Malaysia and East Malaysia in the next two to three years, according to its president and group chief executive officer (CEO) Tan Sri Jamaludin Ibrahim.
"We are expanding our fixed (wireless) broadband in both Peninsular Malaysia and East Malaysia. Sri Lanka is quite ahead in this (fixed wireless broadband) and we already started this in Sabah.
"In the long run it is possible for us to go even more [aggressively] on that (fixed wireless broadband) because we had declared (that) eventually we want to convert or transform all our mobile companies into full convergence company," he said at the briefing on the group's second-quarter financial results today.
Jamaludin said the group is in discussions and looking for a possible tie-up with Telekom Malaysia (TM) to use the latter's network to enhance Axiata's fixed wireless broadband.
"In peninsular Malaysia we are looking at TM to see whether we can use their network, just like what Maxis Bhd is doing now," he said.
On the capital expenditure (capex) for the fixed wireless broadband expansion, Jamaludin said the group is looking at quite a significant amount.
However, the group is yet to decide on the possible amount.
"This year we are investing but small. Next year we should ramp it (capex) up but we haven't finalise yet," he said.
At the same time, the group has delivered RM800 million in savings in first half period of 2018 (1HFY18) on its cost and capex optimisation programme and is on track to achieve the target of RM1.4 billion for full year.
Earlier, Axiata's posted a net loss of RM3.36 billion in the second quarter ended June 30, 2018 (2QFY18), from a net profit of RM407.21 million a year ago on a one-off non-cash impairment provision of RM3.38 billion.
The provision was a result of the de-recognition and reclassification of Idea Cellular Ltd from associate to simple investment, as the group announced on July 27.
Consequently, the group recorded a loss per share of 37.1 sen for the 2QFY18, versus an earnings per share of 4.5 sen in 2QFY17, according to its filing with Bursa Malaysia today.
Quarterly revenue dipped 3% year-on-year to RM5.87 billion from RM6.06 billion, as the ringgit strengthened against all regional currencies leading to an adverse foreign exchange translation impact on the group's headline performance.
The group also maintained its interim dividend payout at five sen for the financial year ending Dec 31, 2018 (FY18), which is the same as what it announced for the June 30 period last year.
For the 1HFY18, Axiata posted a RM3.50 billion net loss against a net profit of RM646.22 million a year ago, while revenue slipped 3% to RM11.62 billion from RM11.94 billion.
Axiata's shares closed 10 sen or 2.17% higher at RM4.72, giving it a market capitalisation of RM42.81 billion.