This article first appeared in The Edge Financial Daily, on November 24, 2017.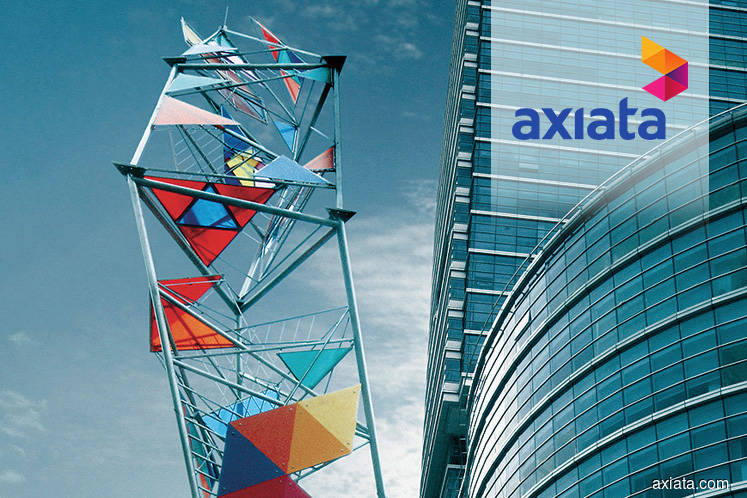 KUALA LUMPUR: Axiata Group Bhd said its third quarter (3Q) net profit fell 7% to RM238.53 million, from RM256.56 million a year earlier, on higher minority interest. Revenue rose on growth in the mobile telecommunication network provider's Malaysia and Indonesia operating units.
Profit after tax in the third quarter ended Sept 30, 2017 (3QFY17) was up by 8% year-on-year (y-o-y) to RM319.1 million, largely on improved earnings before interest, taxes, depreciation and amortisation and forex translation gains as opposed to forex translation loss from a weaker ringgit versus the US dollar last year, its Bursa Malaysia filing showed.
But share of results from associates and joint ventures weighed in on earnings as it recorded a loss of RM141.8 million, impacted by its India operations, which saw losses expanding to RM156.4 million from RM200,000 y-o-y.
Axiata's 3QFY17 revenue rose 14% y-o-y to RM6.2 billion from RM5.46 billion, on the back of strong growth from the group's larger mobile operating entities, Malaysia and Indonesia, fuelled by continued traction in the data revenue segment, which made up 46.8% of service revenue versus 35.5% last year.
Axiata's income statement showed the company's 3QFY17 profit after tax rose to RM319.07 million from RM295.75 million. Minority interest was higher at RM80.54 million versus RM39.19 million in 3QFY16.
During the first nine months of FY17 (9MFY17), Axiata's net profit climbed 9% y-o-y to RM884.76 million from RM813.75 million a year earlier, as revenue gained 15% to RM18.14 billion from RM15.78 billion from strong contribution from all the group's main operating companies.
"Our markets continue to face strong competition and regulatory uncertainties. In spite of this, Axiata has performed well to record a healthy double-digit growth year to date. The board acknowledges the progress made in the group's ongoing cost optimisation programme and operational turnaround of Celcom and XL," said Axiata chairman Tan Sri Azman Mokhtar.
The group has achieved a few significant milestones to record strong double-digit growth on all key financial indicators, according to Tan Sri Jamaludin Ibrahim, Axiata's president and group chief executive officer.
"[But] as we continue to be impacted by the challenges in India, we remain focused on driving improvements at Celcom and XL, and continue with our successes with strong execution in all our other markets. We are also very focused on our group-wide cost optimisation initiatives," he said.