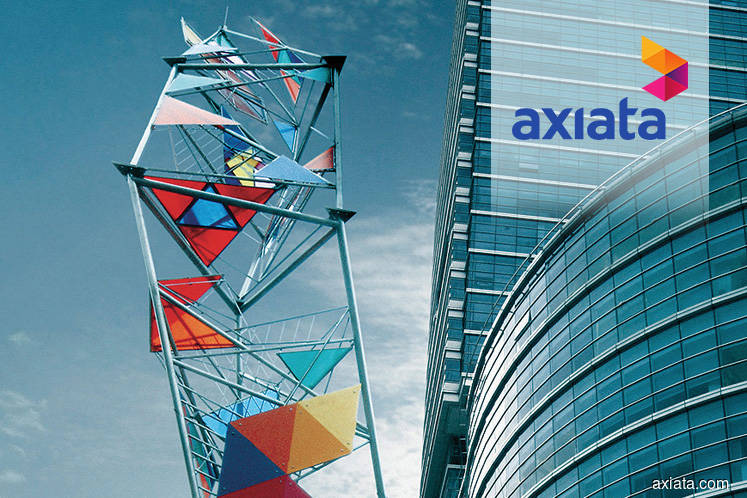 KUALA LUMPUR (Nov 23): Axiata Group Bhd said its third quarter net profit fell 7% to RM238.53 million, from RM256.56 million a year earlier, on higher minority interest. Revenue rose on growth in the mobile telecommunication network provider's Malaysia and Indonesia operating units.
Axiata told Bursa Malaysia today revenue rose to RM6.2 billion in the third quarter ended Sept 30, 2017 (3QFY17), from RM5.46 billion.
 
"Group revenue increased by 13.6% to RM6,201.8 million, from RM5,457.0 million in 3QFY16, on the back of strong growth from the group's larger mobile operating entities — Malaysia and Indonesia. Performance in revenue was fuelled by continued traction in the data revenue segment, now contributing 46.8% of service revenue, as compared to 35.5% in 3QFY16.
"Moving forward, the group will continue to focus on its long-term transformation strategy, which includes operational excellence, cost optimisation, venturing into new core businesses and selectively acquiring new assets," Axiata said.
Axiata's income statement showed the company's 3QFY17 profit after tax rose to RM319.07 million, from RM295.75 million. Minority interest was higher at RM80.54 million, versus RM39.19 million in 3QFY16.
During the first nine months of FY17 (9MFY17), Axiata's net profit climbed to RM884.76 million, from RM813.75 million a year earlier. Revenue was higher at RM18.14 billion, versus RM15.78 billion in 9MFY16.