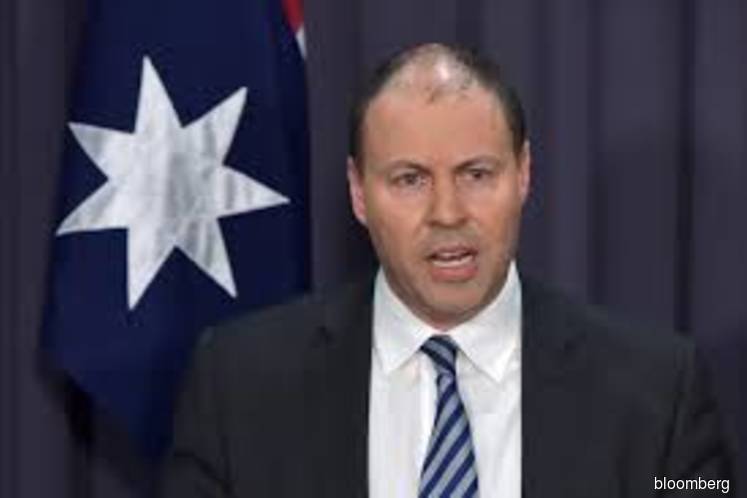 CANBERRA (Nov 16): One of Australia's top leaders blasted Mahathir Mohamad for criticizing a proposal to shift the country's Israel embassy to Jerusalem, citing the Malaysian leader's record of comments disparaging Jews.
Australian Treasurer Josh Frydenberg, who is Jewish, on Thursday dismissed Mahathir's warning that moving the embassy from Tel Aviv would heighten the risk of terrorism. He said Australia would make its own decisions based on national interest.
"The Malaysian Prime Minister Dr Mahathir has form," Frydenberg told reporters in Melbourne. "He has called Jews hook-nosed people. He has questioned the number of people that have been killed in the Holocaust. He banned Schindler's List as a movie being shown, even though it showed the amazing story of a righteous gentile who saved many people from persecution."
Calls to Mahathir's office in Kuala Lumpur weren't immediately answered.
Australia's proposal to follow the U.S. in moving its embassy to Jerusalem has sparked concern throughout the Muslim world. A planned free-trade agreement with Indonesia, the world's most populous Muslim nation, is now on hold until a final decision is made, the Australian Financial Review reported this week.
Australian Prime Minister Scott Morrison, who met Mahathir during regional meetings in Singapore this week, defended Frydenberg on Friday. The treasurer had been "filling in the history" on Mahathir's "record on various issues over time," Morrison said.
"Australia decides foreign policy," the prime minister said. "I am not going to have our policy dictated by those outside the country."