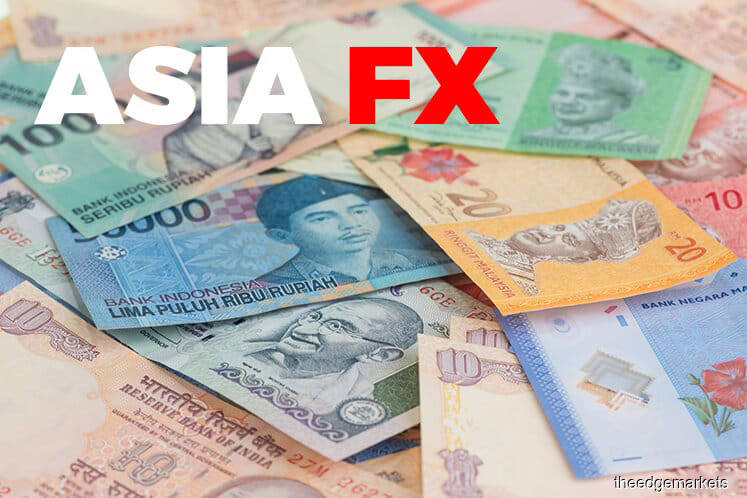 (Oct 20): Asian currencies slipped against the US dollar on Friday as the greenback strengthened after US President Donald Trump's tax reform agenda cleared a critical hurdle overnight.
The Republican-controlled Senate approved a budget blueprint for the 2018 fiscal year that could add up to US$1.5 trillion to the federal deficit over the next decade in order to pay for proposed tax cuts.
"The US Senate has passed a budget resolution which paves the way for potential tax reforms in the US. So that has seen the dollar strengthen and US yields move higher, as a result we've seen Asian currencies weaken," said Khoon Goh, head of Asia Research at ANZ.
He added that the tax reforms would take the centre stage for investors and keep Asian currencies on the back foot.
The Singapore dollar fell to a 1-week low against the US dollar, and was on track to end the week about 0.8% lower.
South Korea's won relinquished early gains and fell against the US dollar and was due to end the week about 0.3% lower.
The Philippine peso was one of the few gainers among Asian currencies after September data revealed the country's first balance of payments surplus in five months.
The peso was on track to end lower for a fourth consecutive week.
The Indian rupee did not trade as markets were closed for a public holiday.
CHINESE YUAN
China's yuan was among the biggest percentage losers in Asian currencies for the week as caution over a key leadership meeting in the country, as well as softer third-quarter economic growth and strong corporate dollar demand, took a toll on the currency.
The market has speculated about a possible widening in the yuan trading band after the 19th Party Congress. However, the People's Bank of China Governor Zhou Xiaochuan said on Thursday that it was not a key issue at the moment.
"While data from China suggested a marginal slowdown in growth as expected, remarks from PBoC's Zhou that China might face a 'Minsky moment' has sent jitters into the market amid renewed concerns about China's mounting levels of debt," Mizuho Bank said in a research note.
The following table shows rates for Asian currencies against the US dollar as of 0448 GMT.
CURRENCIES VS US DOLLAR
Change on the day at 0448 GMT
| | | | |
| --- | --- | --- | --- |
| Currency | Latest bid | Previous day | % move |
| Japan yen | 113.160 | 112.53 | -0.56 |
| Sing dlr | 1.359 | 1.3564 | -0.21 |
| Taiwan dlr | 30.224 | 30.230 | +0.02 |
| Korean won | 1132.500 | 1132.4 | -0.01 |
| Baht | 33.140 | 33.11 | -0.09 |
| Peso | 51.470 | 51.53 | +0.12 |
| Rupiah | 13523.000 | 13521 | -0.01 |
| Ringgit | 4.224 | 4.222 | -0.05 |
| Yuan | 6.624 | 6.6170 | -0.10 |
Change so far in 2017
| | | | |
| --- | --- | --- | --- |
| Currency | Latest bid | End 2016 | % move |
| Japan yen | 113.160 | 117.07 | +3.46 |
| Sing dlr | 1.359 | 1.4490 | +6.61 |
| Taiwan dlr | 30.224 | 32.279 | +6.80 |
| Korean won | 1132.500 | 1207.70 | +6.64 |
| Baht | 33.140 | 35.80 | +8.03 |
| Peso | 51.470 | 49.72 | -3.40 |
| Rupiah | 13523.000 | 13470 | -0.39 |
| Ringgit | 4.224 | 4.4845 | +6.17 |
| Yuan | 6.624 | 6.9467 | +4.88 |