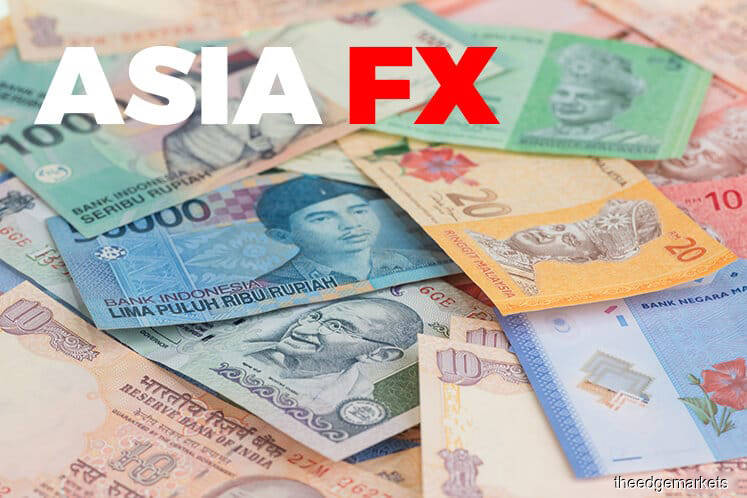 BENGALURU (Aug 29): Asian currencies weakened on Wednesday as investors booked profits on gains made earlier this week, but investors remain cautious as the Sino-US trade dispute looks set to dominate headlines in the week ahead.
Currencies in the region found support after an agreement between the United States and Mexico to overhaul NAFTA supported risk appetite, but analysts doubt a similar outcome for ties between Washington and Beijing.
Focus is now shifting to the Sept 5 deadline for public comment on US President Donald Trump's increased tariffs on US$200 billion of Chinese goods.
"A 'win' for NAFTA (regardless of the details) provides US a stronger position to come down harder on China," noted Saktiandi Supaat, head of FX research at Maybank.
"The lead up to US trade decision warrants a cautious take on risk sentiment. The dollar may see some near term support as a result."
The dollar recovered against Asian currencies on Wednesday after dipping to a four-week low overnight.
The Thai baht dropped 0.5% on dollar short covering by traders and higher demand for the greenback from importers.
The Indian rupee hit a record low against the dollar on Wednesday, pulled down by a rise in US Treasury yields and a strong month-end dollar demand back home. The Reserve Bank of India likely sold dollars, though the force was mild, according to two senior forex officials at state-run banks.
China's yuan also weakened, snapping a three-day winning streak, pulled lower by rising corporate demand for cheaper dollars.
The dollar index against a basket of six major currencies inched higher, after trading as low as 94.434 during the US session, its lowest since July 31.
"Although US dollar weakness may start to ease, we continue to see positive cues for EM Asian currencies from the RMB complex, risk sentiments and portfolio flows," noted Terence Wu, FX strategist at OCBC Bank in Singapore.
Overseas investors have bought a net US$1.2 billion of Asian stocks so far this month, after their purchases of US$293 million in July, data from seven stock exchanges showed.
The following table shows rates for Asian currencies against the dollar at 0603 GMT.
CURRENCIES VS US DOLLAR
Change as of 0603 GMT
| | | | |
| --- | --- | --- | --- |
| Currency | Latest bid | Previous day | % move |
| Japan yen | 111.150 | 111.18 | +0.03 |
| Sing dlr | 1.365 | 1.3636 | -0.12 |
| Taiwan dlr | 30.708 | 30.724 | +0.05 |
| Korean won | 1110.700 | 1110 | -0.06 |
| Baht | 32.700 | 32.54 | -0.49 |
| Peso | 53.340 | 53.325 | -0.03 |
| Rupiah | 14640.000 | 14617 | -0.16 |
| Rupee | 70.455 | 70.10 | -0.50 |
| Ringgit | 4.101 | 4.095 | -0.15 |
| Yuan | 6.819 | 6.8030 | -0.24 |
Change so far in 2018
| | | | |
| --- | --- | --- | --- |
| Currency | Latest bid | End 2017 | % move |
| Japan yen | 111.150 | 112.67 | +1.37 |
| Sing dlr | 1.365 | 1.3373 | -2.05 |
| Taiwan dlr | 30.708 | 29.848 | -2.80 |
| Korean won | 1110.700 | 1070.50 | -3.62 |
| Baht | 32.700 | 32.58 | -0.37 |
| Peso | 53.340 | 49.93 | -6.39 |
| Rupiah | 14640.000 | 13565 | -7.34 |
| Rupee | 70.455 | 63.87 | -9.35 |
| Ringgit | 4.101 | 4.0440 | -1.39 |
| Yuan | 6.819 | 6.5069 | -4.58 |