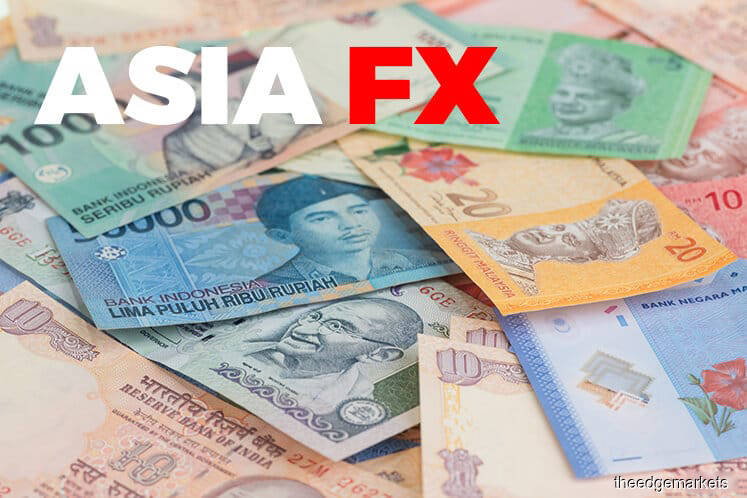 (Oct 17): Most Asian currencies retreated against the US dollar on Tuesday as the greenback strengthened following a report that US President Donald Trump was favouring a policy hawk as the next head of the Federal Reserve.
The US dollar rose against a basket of currencies, supported by a rise in Treasury yields after Bloomberg reported that President Trump was favouring Stanford economist John Taylor, seen as more hawkish than current Chair Janet Yellen, to head the US central bank.
"I think the implication is that it would be positive for the US dollar rather than negative for Asian currencies per se. If you look at Asian currencies today, they're reflecting the possibility of a stronger dollar if John Taylor becomes the FOMC chair, as among all the candidates I think Taylor is the most hawkish," said Sim Moh Siong, FX strategist at Bank of Singapore.
A hawkish Fed could prompt investors to shift into US assets on the prospect of better yields, triggering capital outflows from emerging markets.
The Chinese yuan dipped to a 1-week low against the US dollar. The currency is expected to remain subdued in the near term, with investors cautious ahead of a key leadership meeting and other economic data due later in the week.
"While big political decisions are being made, the Chinese economy appears to remain robust, evidenced by recent solid trade and CPI data, as Beijing's latitude to allow policy to engineer a "soft landing" remains intact," Mizuho Bank said in a research note.
The Korean won also edged down against the US dollar. Tensions over the Korean peninsula persisted, as South Korea and the United States began week-long joint navy drills in the waters around the Korean peninsula on Monday, amid high tensions over North Korea's nuclear and missile programme.
The Singapore dollar fell against the US dollar. The island state's non-oil domestic exports in September fell unexpectedly from a year earlier, due to a contraction in electronic shipments.
PESO
The Philippine peso rose to a 1-week high against the US dollar on Tuesday in stark contrast to weakness in other Asian currencies.
"I think the rise today could be due to the remittance numbers for August, which were higher than expected," said Saktiandi Supaat, head of FX research at Maybank in Singapore.
Remittances in the Philippines rose to a 5-month high in August. The country is one of the world's largest recipients of remittances, with millions of Filipinos working overseas sending home money that helps power domestic consumption, a key driver of economic growth.
The following table shows rates for Asian currencies against the US dollar at 0139 GMT.
CURRENCIES VS US DOLLAR
Change on the day at 0419 GMT
| | | | |
| --- | --- | --- | --- |
| Currency | Latest bid | Previous day | % move |
| Japan yen | 112.080 | 112.18 | +0.09 |
| Sing dlr | 1.355 | 1.3510 | -0.30 |
| Taiwan dlr | 30.180 | 30.158 | -0.07 |
| Korean won | 1131.700 | 1127.8 | -0.34 |
| Baht | 33.080 | 33.06 | -0.06 |
| Peso | 51.300 | 51.39 | +0.18 |
| Rupiah | 13492.000 | 13480 | -0.09 |
| Rupee | 64.893 | 64.74 | -0.24 |
| Ringgit | 4.222 | 4.2155 | -0.14 |
| Yuan | 6.602 | 6.5890 | -0.20 |
Change so far in 2017
| | | | |
| --- | --- | --- | --- |
| Currency | Latest bid | End 2016 | % move |
| Japan yen | 112.080 | 117.07 | +4.45 |
| Sing dlr | 1.355 | 1.4490 | +6.94 |
| Taiwan dlr | 30.180 | 32.279 | +6.95 |
| Korean won | 1131.700 | 1207.70 | +6.72 |
| Baht | 33.080 | 35.80 | +8.22 |
| Peso | 51.300 | 49.72 | -3.08 |
| Rupiah | 13492.000 | 13470 | -0.16 |
| Rupee | 64.893 | 67.92 | +4.67 |
| Ringgit | 4.222 | 4.4845 | +6.23 |
| Yuan | 6.602 | 6.9467 | +5.22 |