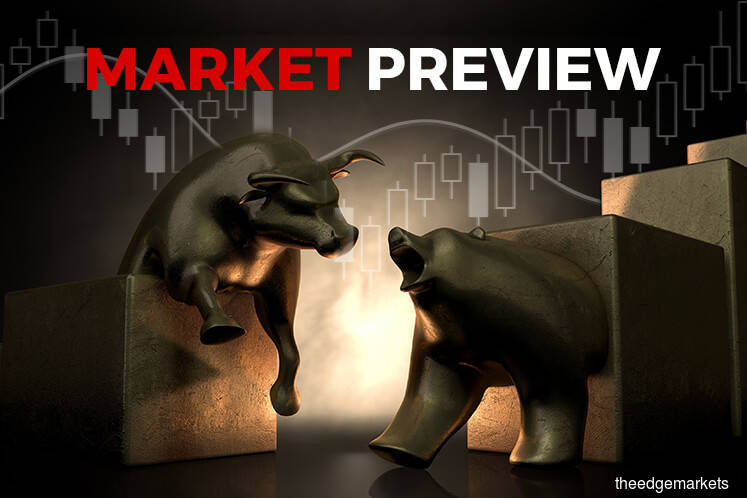 SYDNEY (Sept 6): Asian stocks were poised for more losses Thursday following a deepening in the emerging market selloff and as U.S. tech shares tumbled after executives of some heavyweights faced scrutiny on Capitol Hill.
Futures signaled losses for equities in China, South Korea, Japan and Australia. An emerging-market currency gauge fell to a fresh one-year low and the index of equities in developing nations slipped toward bear market territory. The dollar retreated and the 10-year Treasury yield held at 2.90 percent. In the U.K., the pound whipsawed amid Brexit discussions.
The rout in emerging markets showed few signs of abating, even as some of the worst-hit currencies took a breather. Prominent voices on Wall Street are also warning that U.S. stocks face headwinds -- Citigroup cited sentiment levels as it cautioned that another pullback may be in the offing and Goldman Sachs said elevated valuations and a tightening labor market have driven the firm's bull/bear market indicator to alarming highs.
     
Elsewhere, gold climbed, while WTI oil futures declined marginally after an industry group showed a build in Cushing, Oklahoma, stockpiles. Bitcoin fell after a report that Goldman Sachs was said to delay setting up a trading desk for cryptocurrencies.
Here are some events coming up during the remainder of this week:
* South Korea reports on its current-account balance Thursday.
* Australian trade balance data is due Thursday. 
* A key monthly U.S. employment report for August is due Friday.
These are the main moves in markets:
Stocks
* Futures on Japan's Nikkei 225 slid 0.2 percent in Singapore. 
* FTSE China A50 Index futures declined 0.5 percent. 
* Futures on Hong Kong's Hang Seng Index lost 0.1 percent. 
* Futures on Australia's S&P/ASX 200 Index fell 0.4 percent. 
* The S&P 500 Index dropped 0.3 percent and the Nasdaq Composite Index declined 1.2   percent.
* The MSCI Emerging Market Index lost 1.8 percent.
Currencies
* The yen was at 111.51 per dollar. 
* The offshore yuan was steady at 6.8422 per dollar. 
* The Bloomberg Dollar Spot Index fell 0.2 percent, after reaching the highest in   almost three weeks.
* The MSCI Emerging Markets Currency Index slipped 0.3 percent.
* The euro bought $1.1630.
* The pound was at $1.2907 after large swings Wednesday.
Bonds
* The yield on 10-year Treasuries rose less than one basis point to 2.90 percent.
Commodities
* West Texas Intermediate crude dipped 1.8 percent to $68.64 a barrel.
* Gold was flat at $1,196.77 an ounce.
* LME copper gained 1 percent to $5,871 per metric ton.